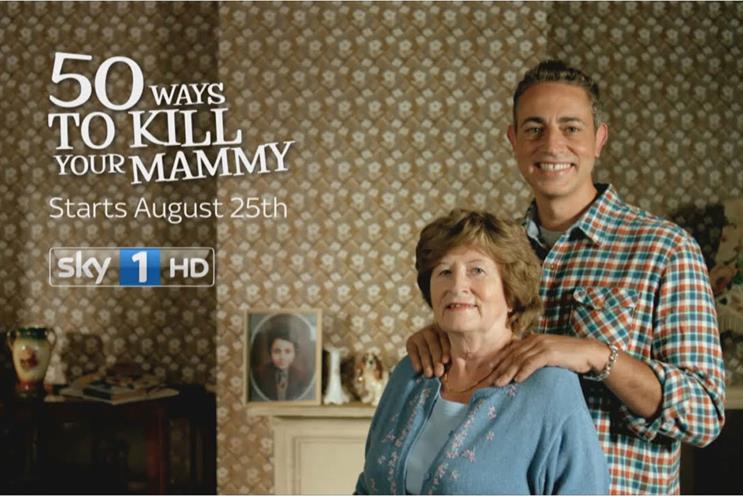 Sky 1's series sees the Irish radio and TV personality Baz Ashmawy (pictured) take his pensioner mother on a global quest to do dangerous activities, such as participate in a drug raid and a skydive. This is not an attempt by Ashmawy to kill his mother, as the title suggests (his mammy came up with the idea), but a fun series with an elderly woman completing a bucket list assisted by her son. It's great to see Sky 1 making shows that might not find a home elsewhere.
E-mail holidays
Following Carat's excellent decision to encourage staff to leave their phones in the office when they go on holiday so they can enjoy a "digital detox", Germany has gone one further. While the car manufacturer Daimler already offers staff the opportunity to have all their e-mails deleted when they are away, the German government is poised to enact a law that would make it illegal for employers to send e-mails to workers during free time and holidays. Although our government is unlikely to act similarly, it would be nice if more companies followed Carat and Daimler's lead.
Paddy McGuinness joining Bauer Radio
We likey the fact that the Take Me Out presenter is joining Bauer Media to present a Sunday-morning show to be broadcast on stations in the north of England and Scotland, including Key 103 in Manchester and Liverpool's Radio City. McGuinness (pictured) has stepped out of the shadow cast by Peter Kay to become a decent presenter in his own right. It's just a shame that us southerners will not be able to hear the show.
And one thing we don't…
Gary's goatee
Oh, Gary Lineker, what have you done to your smooth baby face? The usually clean-shaven presenter pulled a Paxman, sporting some straggly hairs on Match Of The Day. His new look did not win many friends. Piers Morgan Tweeted "Evening, d'Artagnan", while viewers said the stubble made Lineker look like an amateur magician. In an attempt to save itself, his goatee set up its own Twitter account, but its days are numbered. Lineker responded to Goateegate by reassuring viewers it would be removed. Thanks, Gary, you're doing us all a flavour (sorry).