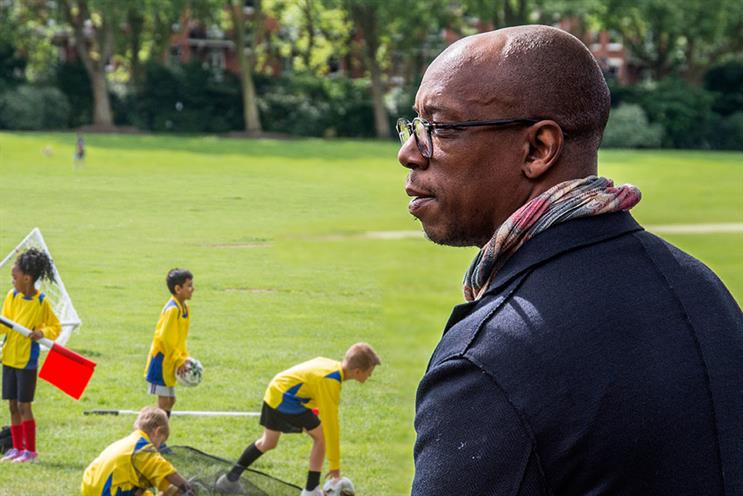 So it looks like diversification and expansion are firmly back on the menu at Bauer Media with this week's launch of the online dating service Flirtify. The move follows the acquisition of Absolute Radio last year, confirming returning confidence at the company. Paul Keenan's group will be hoping its array of "passion" brands, including Kiss, Magic and Heat, will help attract love-seekers – although Flirtify's "who's near me" functionality on Google Maps suggests it might be tailored to something more carnal.
ITV's hunt for local heroes
It seems so long ago when the Tories were telling us all to play our part in the "big society". Now, exclusiveness is all the rage as Ukip gains prominence and Scotland mulls independence. So kudos to ITV for being community-minded with the Local Heroes initiative. The campaign, in partnership with the sports charity Join In, aims to encourage volunteering in local sport and hopes to enrol 100,000 recruits through the activity. It kicked off on 4 June with a promotional trail starring Ian Wright.
Radio enjoying six-year high
Good news for radio this week, with reports of a six-year quarterly high in advertising revenue growth for the first three months of 2014. The market may be consolidating, but the remaining commercial radio groups continue to thrive, with revenues up 4.1 per cent year on year, according to figures from the Radio Advertising Bureau. It marks the highest year-on-year climb for the January-March period since 2008 and follows a 6.2 per cent increase in ad revenue in the final three months of 2013. Is the RAB's The ROI Multiplier research making an impact?
And one thing we don't…
Sexism in Silicon Valley

Google's informal mantra may be "don't be evil", but others have given the company a few more epitaphs since then, including "don't avoid taxes" and, most recently, "don't be sexist". Last week, the tech giant confirmed what many had long known – the sexism pervading Silicon Valley. Google revealed its staff breakdown for the first time – men account for 70 per cent, rising to 83 per cent in the tech department. More reason to welcome the new UK managing director, Eileen Naughton.