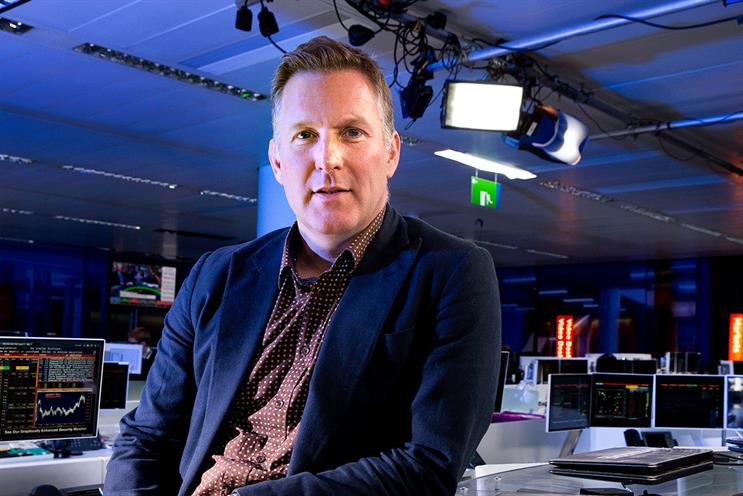 Bloomberg's European foray
Bloomberg Media Europe launched last week with a party at its Tardis-like Finsbury Square office. Bloomberg Media's properties include mobile, TV, magazines and live events, and a modular ad system now allows advertisers to pick content solutions and bespoke ad units. Launch brands include Lotus, Lacoste, Barclays and Microsoft. Justin Smith, the chief executive of Bloomberg Media, and Adam Freeman (pictured), the Europe managing director, celebrated in style.
Facebook investing in security
Facebook has moved to combat the problem of fake ads and malware with a partnership with the digital security specialist RiskIQ. The deal will help Facebook detect and block threats planted in third-party ads that violate its policies and can put users at risk, according to Jennifer Henley, the director of security operations at Facebook. As the world's biggest social networking site continues to commercialise its operation, its integrity and ability to create a trusted environment for both users and advertisers is now top of mind.
Net-a-Porter's The Net Set
Net-a-Porter, the luxury fashion retailer turned media player through Porter, continues to innovate with the launch of a social network. The Net Set, which rolls out on 13 May, enables customers to follow trends, celebrities and friends. Users can buy goods from Net-a-Porter and upload images that the app will match with products on the site. The company's commercial director, Alex Hoffnung, says the idea came from the success of an Instagram campaign last year."
And one thing we don't…
The BBC stomping on commercial rivals
The BBC is upsetting commercial rivals again with plans to include ten hours of new sports content on Radio 5 Live's Sports Extra digital offshoot. The 5 Live controller, Jonathan Wall, wants to extend the station's remit to include coverage of netball and women's football. The move coincides with UTV Media preparing to launch its own sports station, prompting its chief operating officer, Scott Taunton, to express "substantive concerns" in a letter to the BBC director-general, Tony Hall.