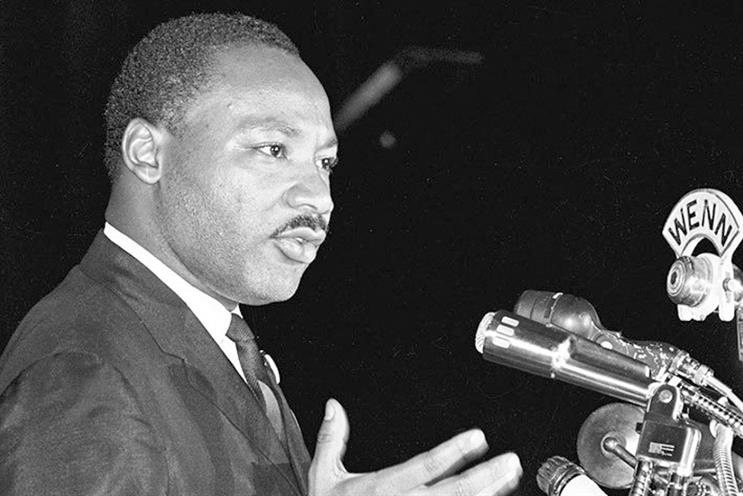 The presenter, Radzi Chinyanganya, met with Frederick Reese and traced the 50 miles that protestors walked in 1965. The pair also spoke about issues around the civil rights movement and the experiences of black people who lived through the era.
GQ's big-name hire
U2's Adam Clayton has become GQ's contributing arts editor in the UK. His first column will discuss Allen Jones, the British pop artist, and the impact his work has made. Clayton is a keen contemporary art collector and wants it to be as mainstream and accessible as pop music, believing that "music and art are inextricably linked". The bass player's first piece will appear in the May edition, which hits newsstands today (7 April).
Broadcasters celebrating diversity
Channel 4 marked International Transgender Day of Visibility with continuity voiceover from Amy Stanning. It was the first time in UK TV history that a transgender person has filled that role. Her voice was broadcast from 5pm last Thursday and she spoke about her experiences in the transgender community and raised awareness around the day. Stanning introduced programmes including 8 Out Of 10 Cats Does Countdown and Alan Carr: Chatty Man.
And one thing we don't…
Jay Z's Tidal fallout
Jay Z (pictured above) has claimed that the previous owner of Tidal, the music-streaming service, exaggerated its subscriber base to encourage him to invest in the platform. An audit has found that Tidal, which launched last year amid much fanfare, did not have the 540,000 subscribers it claimed to have and the rapper has begun legal proceedings. Tidal's former owner, meanwhile, insists Jay Z carried out "due diligence" before he made his investment.