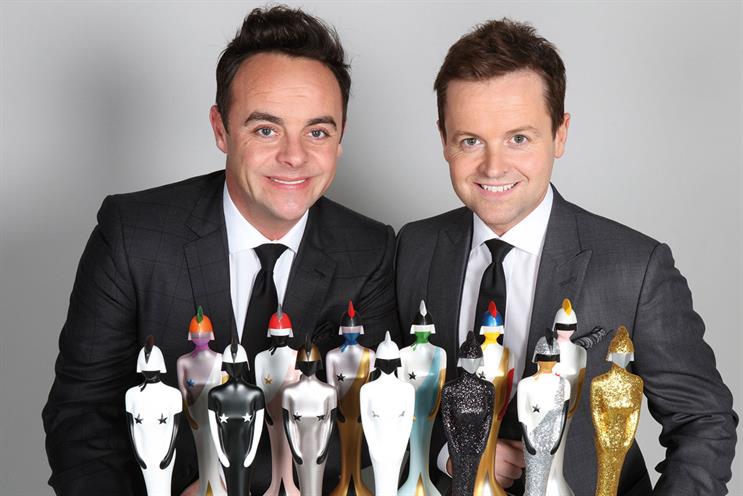 ITV's departing director of TV, Peter Fincham, must be pleased as he had a plum seat on the floor of The O2 to witness the Brit Awards, hosted by Ant & Dec (pictured), notch up a healthy 5.8 million viewers. The marathon live show didn't stint on talent, with Adele, Justin Bieber, Coldplay and Rihanna all performing, while a tribute to David Bowie was well-delivered by Annie Lennox and Gary Oldman.
Google back on form
Google's reputation has taken a hit because of its tax avoidance, but the tech giant can't be faulted when it comes to giving staff the freedom to experiment and innovate. Two of Google's software engineers, Tobias Weyand and James Philbin, have created a photo-identification system, called PlaNet, that works out where a photo was taken by analysing the pixels. The software splits the world into 26,000 squares (as you do), making it easier to spot unique clues about each area – for example, different types of sand.
Launch of Raconteur
Raconteur, the business content publisher behind the regular supplements in The Times and The Sunday Times, is launching a standalone, print current-affairs magazine to be called, appropriately, Raconteur. After seeing his company's website audience grow to 120,000 visitors a month, the founder Freddie Ossberg wants to convert them to monthly print readers. The new title debuts on 31 March with "lots of visual storytelling" and no "op-eds from old men".
And one thing we don't…
Beleaguered BBC
Anyone who loves the creative industries knows the BBC plays a vital role in UK media, so it is sad to witness the corporation's self-immolation on all manner of subjects. Whether it is switching off the BBC Three TV signal, mulling turning Radio 5 Live online-only or the hapless response to the Jimmy Savile scandal inquiries, it feels as if the broadcaster's current management can barely put a foot right. There could be many more months of this as a new licence-fee deal only needs to be finalised by the year-end.