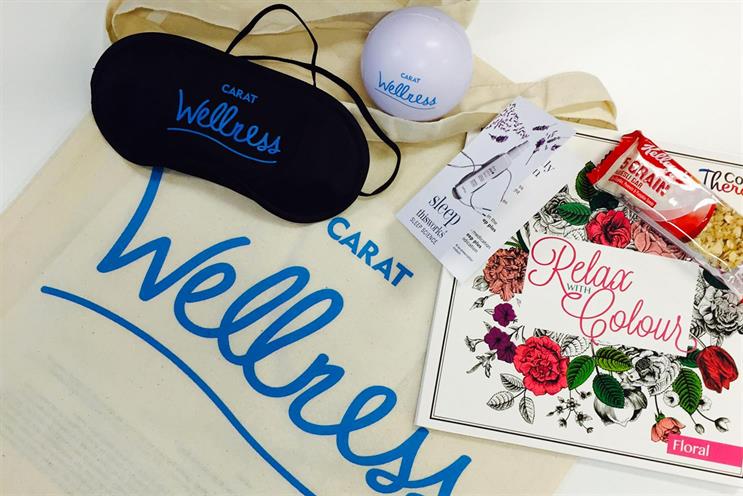 Carat's focus on wellness
Dentsu Aegis Network shop Carat is trialling banning internal emails on a Friday to encourage face-to-face dialogue and reduce out-of-hours "always on" behaviour. The move is part of the media agency's annual wellness month.
The initiative focuses on mental health this year to coincide with Mental Health Awareness Week, which runs until 14 May.
Carat is also helping staff create a "personal bravery plan", which provides employees with skills on how to embrace risk in a professional environment as well as personally.
Daily Mail rolling out audio magazine
The Daily Mail is creating a professionally recorded audio newspaper magazine, which it says is a first in the UK.
In a partnership with the Royal National Institute of Blind People, every issue of Weekend will now be recited in full by voice actors.
The audio file will be available to download from the Mail Plus app and is free for subscribers. The Daily Mail and the Mail on Sunday have been available through Amazon's Alexa since October last year.
...And one thing we don't...
MacKenzie stooping to new low
Kelvin MacKenzie, the former editor of The Sun and suspended columnist, told The New York Times that the "fake news" headline he thinks the UK would most like to see is, "Jeremy Corbyn knifed to death by asylum seeker."
However, he later texted the journalist asking her to change it to "Jeremy Corbyn defrauded by asylum seeker" after belatedly remembering the murder of MP Jo Cox.
Reports suggest MacKenzie is to leave the paper following his recent comments about a footballer of mixed heritage, although the official line is that he is still suspended.