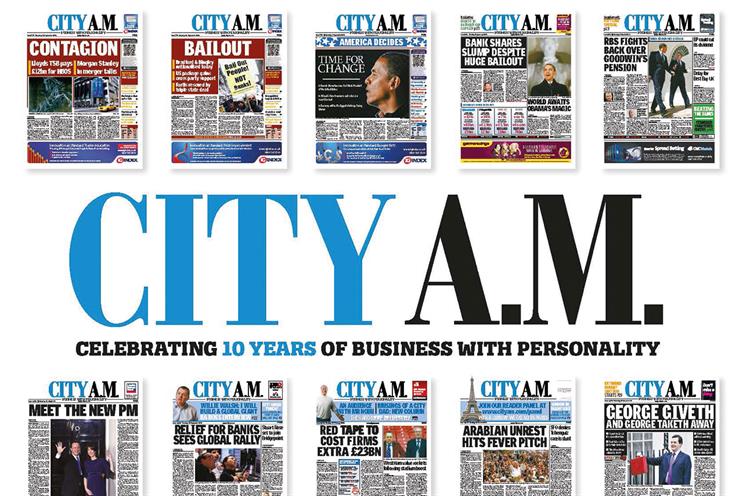 It is expanding its lifestyle section and introducing a leader column. There's also a new colour palette for the paper's four sections: news, comment, sport, and features and lifestyle. Monday's paper featured a coverwrap plastered with City AM's favourite front pages over the years.
Return of Vice journalists
Welcome home to the two British journalists who were arrested in Turkey on terror charges. Jake Hanrahan and Philip Pendlebury, the Vice News employees, were accused of assisting Islamic State and working on behalf of a terrorist group. They were reporting on and filming conflict between police and members of the pro-Kurdistan Workers' party. Mohammed Ismael Rasool, the pair's Turkish-based colleague, was also detained and remains in custody. Vice News says it is "extremely concerned" for him.
Media power for good
The distressing images on newspaper front pages and social media feeds of the body of a Syrian toddler washed up on a Turkish beach appear to have opened the public's eyes to the refugees' plight. Cal Aid, which helps people living in the Calais refugee camps, has been inundated with donations of food, money and supplies. The charity says it has been "overwhelmed" by the support.
And one thing we don't…
Press ads misunderstood
A recent survey by the video advertising specialist Teads revealed that most people (65 per cent) think society would be worse off without high-quality editorial and low-cost newspapers. But it also found 15 per cent of people have installed ad-blocking software and 62 per cent don't know that half newspapers' revenue comes from ads. News brands will need to be confident and creative with ads as they further transition to the brave new digital world but will media owners have the stomach for the fight?