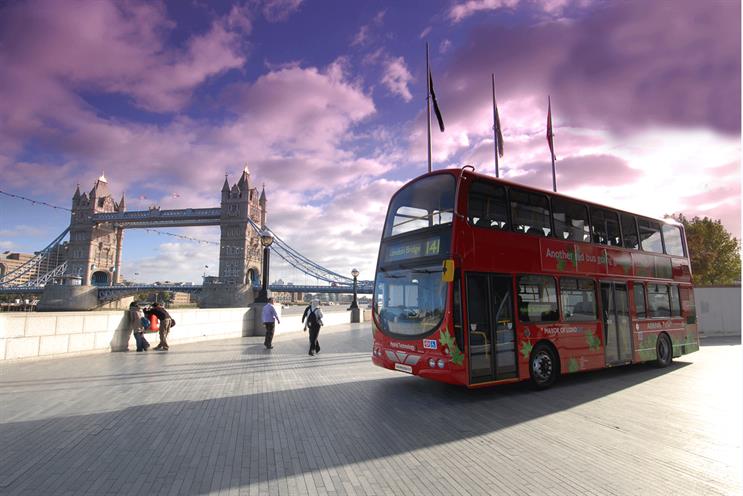 It's a good time to be in London - summer is here, commuting rush hour is less frantic and now there's even more welcome relief on the public transport system. Transport for London has launched its first free Wi-Fi trial on buses.
Wireless internet access has been installed on the number 12 bus, which operates between Dulwich and Oxford Circus, and the RV1 bus, running between Covent Garden and Tower Gateway. TfL has also begun trials for an upper-deck seat indicator and enhanced passenger-information screens.
The Sun's tie-up with Google
The Sun has also broken new ground this week in the form of a joint venture with Google to promote computer programming. The partnership will see the UK's most popular news brand run a number of features on the importance of coding and jointly host a Code Camp at Google's London headquarters, which will teach children how to code.
The collaboration follows news that the Department of Education is set to introduce coding to the school curriculum forfive- to 16-year-old children next month.
Hearst joining forces with Global
Global continues to back up its claim to be the most collaborative media owner in the UK by joining forces with Hearst Magazines to promote the new Peugeot 108. A six-week campaign will run across Global's Capital network and the Hearst magazines Elle, Company and Cosmopolitan.
The multimedia push, co-created and brokered by OMD, uses the strapline: "New style leaders." It is the first time the two media giants have worked together.
And one thing we don't…
City TV calling time
News that Birmingham's City TV has gone into administration could hardly have come at a worse time. Dozens of local TV networks are currently in the process of trying to attract investors, advertisers and staff – and could do without the negative publicity.
Birmingham unwittingly played a part in Jeremy Hunt's attempts to convince the UK that local TV was a good idea when he questioned why it could work in Birmingham, Alabama, but not in its much larger namesake in the West Midlands.