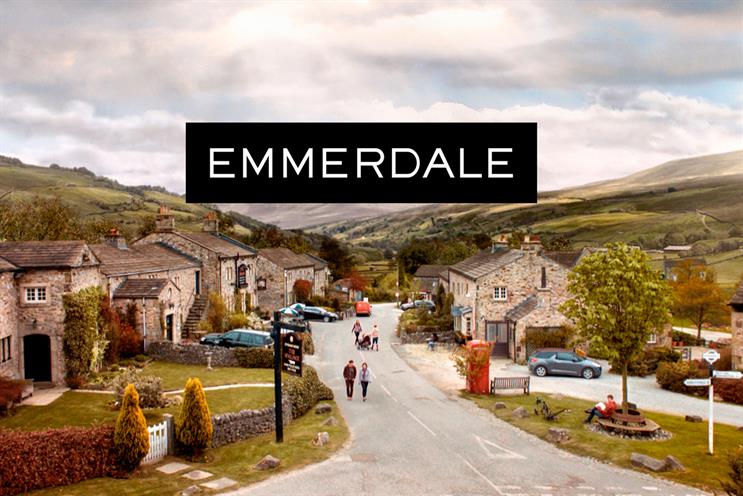 Virgin knowing there's no place like home
Virgin Atlantic has tapped into a well-known, if slightly tragic, part of the British psyche: one of the things people miss most when they go on holiday is their fix of TV soaps. This week, Virgin struck a deal with ITV to become the first airline to offer two of the UK's most popular soaps, Coronation Street and Emmerdale, on demand via its in-flight catch-up service. The agreement will result in the last seven days of the soaps being delivered to Virgin's Vera system every Tuesday.
Yahoo! saying Yes Ma'am
Yahoo! is hoping to cause a stir next week when it launches a satirical animation series called Yes Ma'am. The British comedy commission will spoof the life of the Queen as imagined on the @Queen_UK Twitter handle. The account, which contains mostly Tweets about gin, already has more than one million followers. Click here to see an exclusive preview of the series in Campaign's Diary.
NME joining forces with Sony Music
As publishers look to carve out new revenue streams, NME's partnership with Sony Music to launch a series of compilation albums is music to our ears. The first to hit the shelves is, naturally, NME Presents The 90s. For critics, the three-CD collection confirms views that the IPC Media publication focuses too much on the past and has lost its cutting edge with today's Generation Y consumers. Who cares, we say – bring on The Verve, Radiohead and The Prodigy.
And one thing we don't…
ITV gambling a step too far
ITV has had a stellar year, with Fru Hazlitt's team credited with driving innovation and introducing no fewer than 370 new advertisers to TV. However, its latest brand extension for I'm A Celebrity… Get Me Out Of Here! feels like a step too far for the UK's top commercial broadcaster. The three-year deal with the online gambling company 32Red will result in slot machines branded with the programme. Mark Quayle, the head of marketing at 32Red, says its casino, poker and bingo players will be able to sample "the thrills of the jungle".