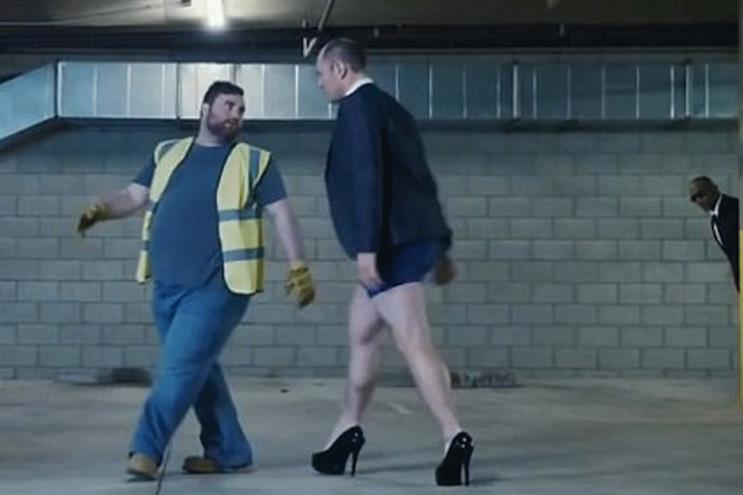 Confidence in advertising
Moneysupermarket.com is defying the Brexit doommongers by going ahead with plans for "additional marketing spend" after a 10% increase in group revenues in the first six months of the year.
The price-comparison site, whose "Epic strut" was named Campaign of the Year in the 2015 Campaign Annual, has already shown that it believes advertising can help grow its brand and its business.
Now, after the Brexit vote, the company says it can keep growing "no matter what" happens in the "turbulent years ahead". Other advertisers, take note.
The EU's check on Google
The European Union, with the strength of 28 countries, has issued a fourth (count 'em) list of anti-trust charges against the world's biggest media owner. The EU has accused Google of restricting how a website that offers a Google search function can show ads sold by other companies.
The internet giant also faces claims that its shopping-comparison service is harmful to competitors and that it "strong-arms" phone-makers when they use its Android mobile operating system. Google maintains it has increased choice and competition.
You don't have to be a Remain voter to think the EU has been an important check on Google's power. Alas not for much longer in the UK.
...AND ONE THING WE DON'T…
Another year, another culture secretary
It seems churlish to criticise Theresa May when she has only just got her feet under the No10 desk but we are feeling underwhelmed by her appointment of Karen Bradley, a former accountant, as culture secretary.
Bradley's most recent claim to political fame is that she was a minister in the Home Office, when her boss was May.
Let's hope Bradley will turn out to be a culture vulture and friend of adland, but the precedents aren't great given the high turnover of culture secretaries – she is the ninth in nine years to hold the job.
Still, few at Channel 4 will miss her predecessor, John Whittingdale, who wanted to privatise the broadcaster