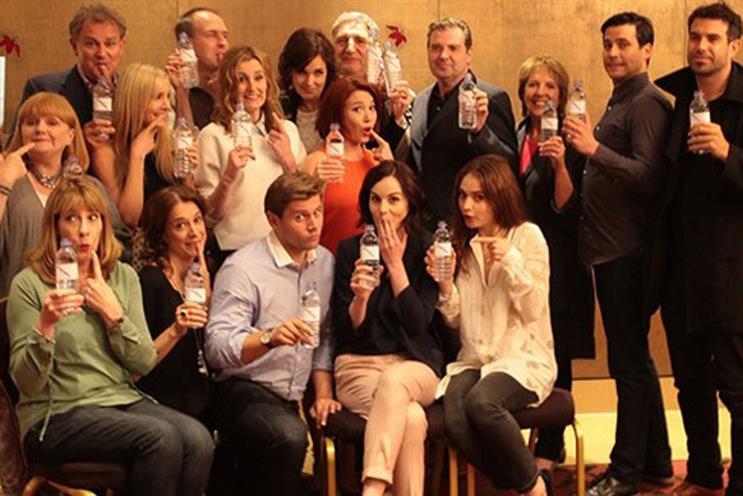 But the subsequent decision by the cast of the series to pose with bottles of water to promote WaterAid was a neat and clever response and hopefully will have raised awareness of the charity almost as much as the original blunder.
BSkyB and BBC committing to diversity
Surely it can't be the fact that the Guardian Edinburgh International Television Festival starts this weekend that has prompted BSkyB to follow the BBC's lead and commit to a greater representation of people from an ethnic-minority background on our screens? Either way, something that is representative of modern society is surely a good thing – as well as making smart business sense given that this is also the face of its audience.
Royal Marines Commando School
Channel 4 has seemed a barren land for original and distinctive UK-originated content of late, but it seems fair to doff caps (or berets) to its Royal Marines Commando School series. A gripping, sympathetic but unsentimental fly-on-the-wall documentary following raw recruits at the Marines' training base, it shows people from a variety of backgrounds trying to get their green beret.
And one thing we don't…
Jonathan Ross returning to Radio 2
We still haven't managed to erase the memory of Jonathan Ross' execrable performance in that Jonathan Ross Show/Guinness tie-up so weren't exactly thrilled to hear that he's making a return to BBC radio. Given his history of insulting pensioners or apparent willingness to do anything for money, we wonder what cheap tricks he'll have up his sleeve this time.