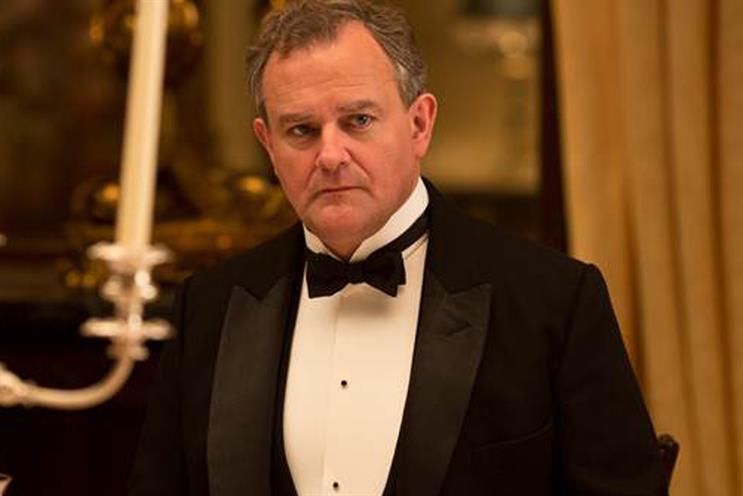 Downton Abbey proving a draw
ITV is enjoying bumper audiences for its period drama Downton Abbey (pictured), with the second episode building on the success of the first to attract a peak of 10.5 million viewers last Sunday. On Saturdays, ITV's The X Factor (8.8 million peak) continues to battle with the BBC's Strictly Come Dancing (10.8 million), but the talent show is strengthening its Sunday position, averaging a 38 per cent audience share and peaking at 10.9 million last week.
Maxus taking time out
Following an intense period spent pitching for L'Oréal and competing for Media Week's Agency of the Year accolade, Maxus UK's inaugural annual team trip to Portugal was well-earned. After a strenuous 15km walk in blistering heat, a rap performance from the senior management (of which there is mysteriously no video footage) and an X Factor-style talent competition, won by a tone-deaf Terry Buckingham, only one of the nearly 200 people who made the trip missed the flight home – which is quite an achievement.
Elle rebranding feminism
Hearst Magazines' Elle has connected the ad agencies Mother, Brave and Wieden & Kennedy with three feminist groups in an attempt to define the modern face of feminism.
The "Rebranding Feminism" project aims to reimagine the feminist movement for today, at a time when the majority of women do not consider themselves to be "a feminist". The initiative is covered in an eight-page feature in the November print issue of Elle, which is out this week.
And one thing we don't…
Ofcom accused over porn
It's the scenario that anyone involved in internet research dreads. Ofcom, the media regulator, has been named and shamed for having accessed online pornography more than 4,000 times in the past three months. Steven George-Hilley, a director at the think-tank Parliament Street, believes this raises difficult questions for the watchdog and called on it to "get to grips with this problem". Ofcom has provided a robust defence, noting it has a "statutory duty" to monitor adult content. It is not known if this figure represents an increase over previous months.