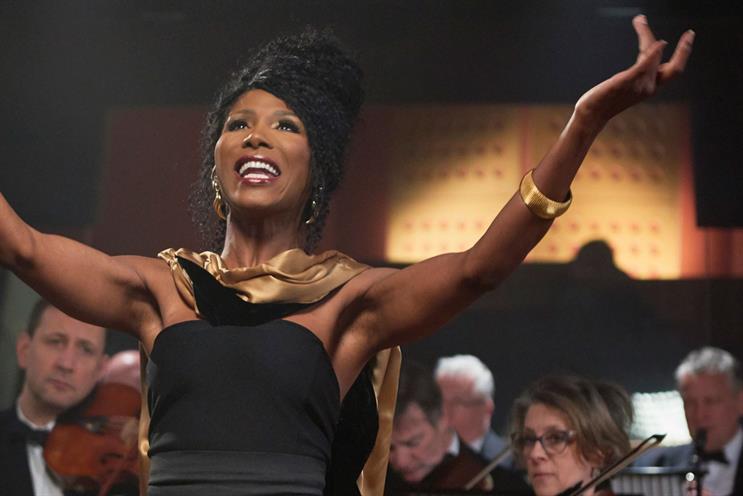 Global's eBay tie-up
EBay has become the latest big tech brand to invest in broadcasting by agreeing to sponsor Global's breakfast shows on Capital and Capital XTRA.
The ecommerce company was the launch sponsor of Roman Kemp's Capital London Breakfast Show, which debuted on 2 May after Dave Berry stepped down.
As part of the deal, eBay will also appear on Capital's breakfast show web pages and social channels to reach its target audience of 15- to 34-year-olds.
Radiocentre figures show the online retail sector has become the fastest growing spender in commercial radio, up 90% last year.
A more mature Sinitta
News UK loves a bit of cheese, judging by a retro inspired partnership between branded content division The Bridge and media agency Rocket for Pilgrims Choice's "light" Cheddar.
Sinitta has re-recorded her 80s hit So Macho with an orchestra "to prove that lighter cheese can still be very tasteful".
The cross platform campaign, "Things change", is running across News UK's portfolio including The Sun, Virgin Radio and Unruly's video distribution platform.
It says a lot about how News UK has embraced advertisers and expanded its offering that such a campaign would have been impossible 18 months ago. But will it sell more Cheddar?
...And one thing we don't ...
A shadow hanging over Fox
A grim picture of corporate life inside Rupert Murdoch's Fox News is emerging as a growing number of women – presenters, staff and on-air contributors – have alleged they were propositioned sexually in the workplace.
Fox's top presenter, Bill O'Reilly, exited last month following a boycott by US advertisers. He denied any wrongdoing but $13m has been paid out in settlements to five women.
More lawsuits against Fox look all but certain. Murdoch's critics are now pressing Ofcom to examine whether his company would be a "fit and proper" sole owner of Sky.