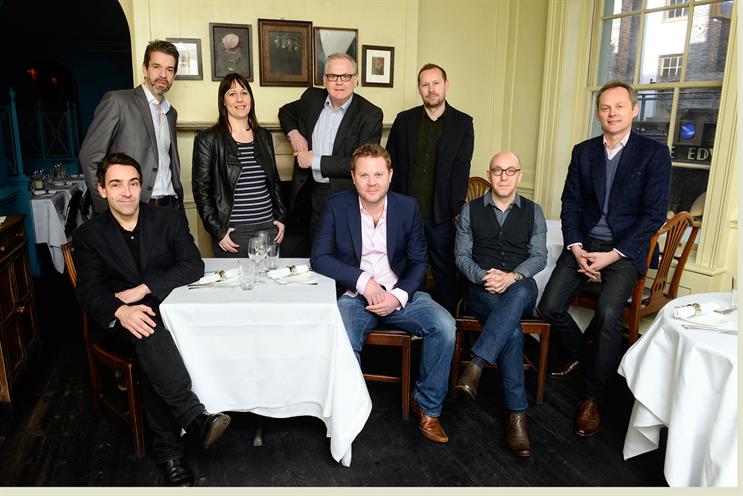 Empire's 25-year reunion
Bauer has reunited every ex-editor of Empire to celebrate 25 years of the film bible. Formed during the late 80s' flourishing multiplexes in the UK, Empire hoped to be an antidote to both the bland magazines sold in cinema foyers and staid academic journals. Its launch editor turned magazine ambassador, Barry McIlheney, reckoned it will "definitely be around in 25 years' time".
Johnston Press' taxi tie-up
Johnston Press, the regional publisher, has struck an innovative deal with the online cab search and booking outfit Minicabit – a recent star of the BBC's Dragons' Den. Integrated into Johnston Press' UK event platform, WOW247.co.uk, on web and mobile, users can easily compare quotes and book taxis in a matter of clicks. Not only can the publisher provide information about where to go, it can now help us get there. Smart.
AOL getting active
AOL has been busy with several launches in the UK this week. It is building the first cross-screen programmatic advertising platform for brands, agencies and publishers called One by AOL. The company calculates that up to £3.5 billion of an estimated £6 billion in spend could be lost to "middlemen" by 2017. Separately, AOL has also launched AOL On, its premium video network, in the UK with content partners including Channel 4 News, Trinity Mirror and Telegraph Media Group.
And one thing we don't…
The continuing piracy war

The music industry's battle against piracy is far from over, according to the International Federation of the Phonographic Industry. The body has attacked Google for not doing enough to prevent illegal downloading as music sales fell 3.9 per cent last year, despite streaming services such as Spotify and YouTube growing 51 per cent to more than $1 billion. The IFPI's chief executive, Frances Moore (pictured), said: "Google could do so much more."