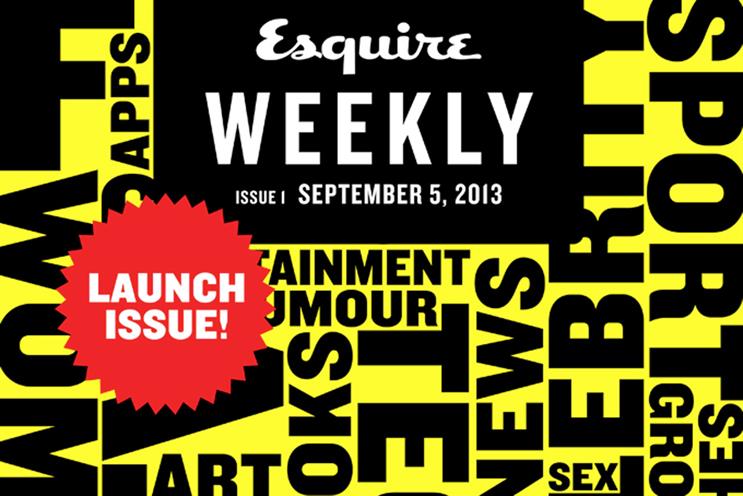 Better late than never, boys, as Esquire wakes up to digital. Why – or even how – the magazine thought it could get away with connecting with its readership just once a month beggars belief, but it is making amends now. The all-singing, all-dancing Esquire Weekly launched this week through the Apple App Store, with an Android version set to follow. An in-built e-commerce functionality promises to make it easier for readers to buy featured products.
The return of The X Factor
The X Factor is back with a bang, attracting a peak audience of 10.3 million to ITV last Saturday night, up 400,000 viewers from the first episode of last year. An average of 8.8 million watched the programme. This suggests that the father-to-be Simon Cowell was right to be bullish about the new energy and continued appeal of the broadcasting behemoth. Domino's Pizza's sponsorship of The X Factor app seems to be a tie-up made in heaven too. From a commercial point of view, if nothing else, the daddy of all talent shows just keeps on giving.
Newsworks' Tablet Project
Newsworks has once again taken the all-too-unusual step of listening to the media community – this time to address the lack of research around the effectiveness of ads on tablets. The Tablet Project follows repeated calls for more information regarding new forms of advertising by providing case studies in five key sectors – retail, finance, motors, technology and telecoms, and FMCG. Agencies and clients are encouraged to talk to Newsworks' Vanessa Clifford about the initiative. And we strongly suggest the PPA does too.
And one thing we don't…
'Cameron Porn'
Henrik Düfke and Felipe Montt, two creatives in London, have decided to cash in on David Cameron's "controversial proposal" to ban online porn and sexual propaganda aimed at minors. They created cameronporn.com, which allows UK residents to "enjoy the plot" of sex videos with the porn elements erased. Not only is the result pretty rubbish, they have misjudged the mood of the nation at a time when sex abuse of minors continues to grab the headlines.