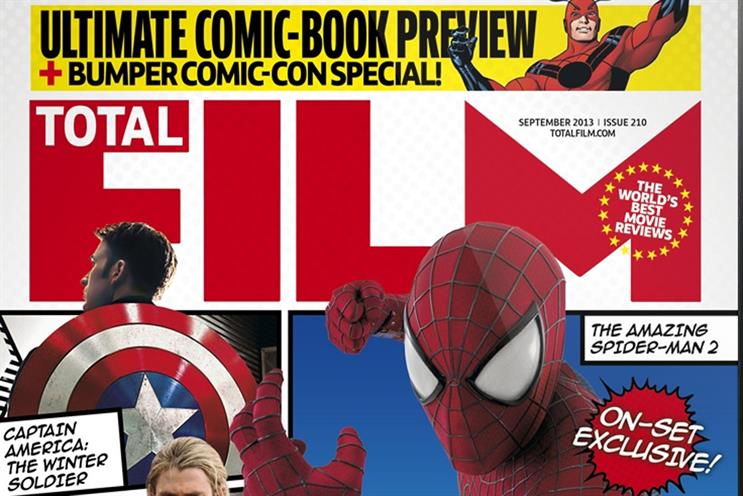 Future, named consumer digital publisher of the year three times in a row by the Association of Online Publishers, continues to set the pace, with Total Film proving it is possible to generate new revenues from digital sales. Total Film's digital sales were up more than 50 per cent year on year to average 12,280 in the first six months of 2013, according to the ABC.
BT Sport's debut
BT Sport got its Premier League football coverage off to a solid start last weekend with Stoke City's trip to Liverpool. The new sports broadcaster said it was "pleased" after attracting a peak audience of 764,000 – roughly the same number of viewers who tuned into ESPN's first game last season. However, BT Sport noted that the Barb figures do not capture "hundreds of thousands" of mobile viewers. Sky, meanwhile, remained bullish after its first match attracted a peak audience of 3.1 million. The battle will be long and hard-fought.
Bartoli joining Eurosport
This year's Wimbledon winner Marion Bartoli is the welcome new addition to Eurosport's team of commentators for next week's US Open. Bartoli, who ended her playing career earlier this month aged
just 28, will give her expert analysis as part of the broadcaster's coverage from Flushing Meadows, which includes 250 hours of live TV action and access to six courts on Eurosport's online TV service, Player. The Frenchwoman will sit alongside the former tennis players Mats Wilander, Amélie Mauresmo, Barbara Schett and Henri Leconte.
And one thing we don't…
AOL chief's forced apology
The all-too-public firing of an AOL executive by its boss Tim Armstrong hints at the tensions lying just beneath the surface at the digital behemoth. Abel Lenz, a creative director at the local news network Patch, was sacked during a meeting that was listened to by 1,000 staff on a conference call. No surprise that the sound file of the meeting went viral. Armstrong (pictured) has since apologised for his "emotional response" but, in the US, Patch has so far failed to turn a profit, and time has run out for many.