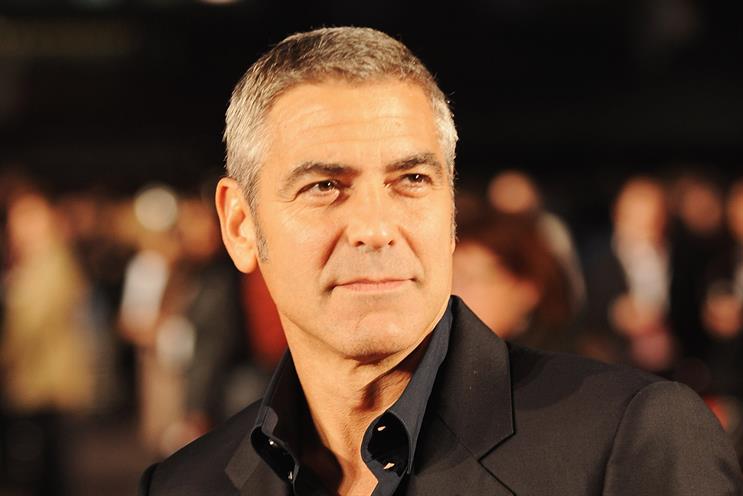 We have been absorbed by George Clooney's falling out with the Daily Mail after a story that stated the actor's future mother-in-law was not happy about the upcoming marriage between Amal Alamuddin and Clooney on religious grounds. While extracting an apology – of sorts – out of the paper for the story being wrong, Clooney then published his own statement decrying the Mail for making up facts and exploiting religious differences. Round one to Clooney.
Mail and Absolute partnering for the blind
Better news for the Mail, whose titles have joined forces with Absolute Radio for a six-month campaign for the charity Guide Dogs. The activity was brokered by Rapp Media with the Mail Solutions team. The campaign started with a four-page pull-out in The Mail on Sunday showcasing the launch of the fundraising event Dogs Unite.
MailOnline has also rolled out a content hub supported with rich media formats suitable for the visually impaired, while the Absolute DJ Russ Williams will take a blindfolded walk.
The World Cup final
So Adrian Chiles (pictured) might not be the most popular football pundit on television – and ITV, predictably, got trounced by the BBC in the ratings battle for the World Cup final by a ratio of 4:1.
But ITV deserves some credit for making its presenters dress down and look like they were enjoying themselves during the last broadcast on Copacabana beach.
It contrasted nicely with the BBC's panel of pundits, who looked like they were off to a Masonic dinner in Ruislip in their sombre dark suits.
And one thing we don't…
Decline in kids' TV shows
For those of us glued to the telly in the summer holidays when we should have probably been outside climbing trees (or so our mums told us), the news that children's TV programming is in long-term decline comes as worrying news.
According to Anne Wood, the creator of the Teletubbies, the sector is struggling, echoing a report from Ofcom. If this is the case, what does the future hold for TV-addicts-to-be (let alone those advertisers trying to target them)?