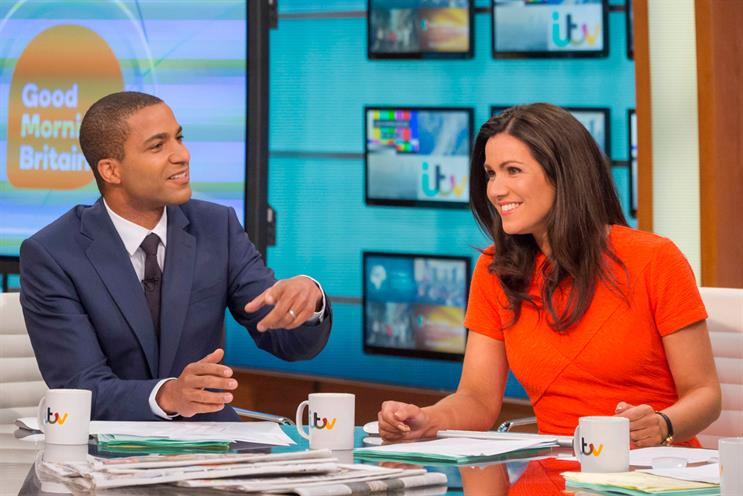 Bright start for Good Morning Britain
ITV's Good Morning Britain has achieved the rare thing of enjoying widely positive reactions in its opening week. Fronted by Susanna Reid, the programme launched on Monday with appearances from Paul O'Grady and One Direction. The conventional sofa has been ditched in favour of a glass table, putting it more in line with US shows than its predecessor, Daybreak. It's early days, but Good Morning Britain is slick, warm and full of potential.
News UK adding cricket
Good news for cricket fans as News UK continues to build the online subscription packages for its newspaper brands. From next month, The Times, The Sunday Times and The Sun will show video clips and highlights of England's home international matches across all digital platforms. The cricket coverage adds to News UK's existing offering of football and rugby footage. The near-live clips will include the next Ashes series and this summer's upcoming showdowns with Sri Lanka and India, which promise to be fascinating battles.
Escapism's knees-up
There were drinks all round as the publisher of Square Mile and Escapism, Square Up Media, toasted its ongoing success in official circulation reports. Some 300 agency and clients helped the publishing house celebrate Escapism becoming the UK's most widely distributed travel magazine (at 105,000 copies). The amount of luxury clients at the party – which was held at No.41 in Mayfair after Chakana, the original venue, shut down – suggested continued optimism for print brands.
And one thing we don't…
Bad press for RadiumOne
It has been a terrible week for those toiling away at the fledging programmatic specialist RadiumOne. The dynamic tech company was just beginning to make waves in the UK media scene when its chief executive and founder, Gurbaksh Chahal, started making headlines for all the wrong reasons. Having pleaded guilty to charges of domestic abuse and battery, let's hope the 31-year-old's forced exit is enough to stem the negativity and keep growth plans and hope of a 2014 initial public offering alive.