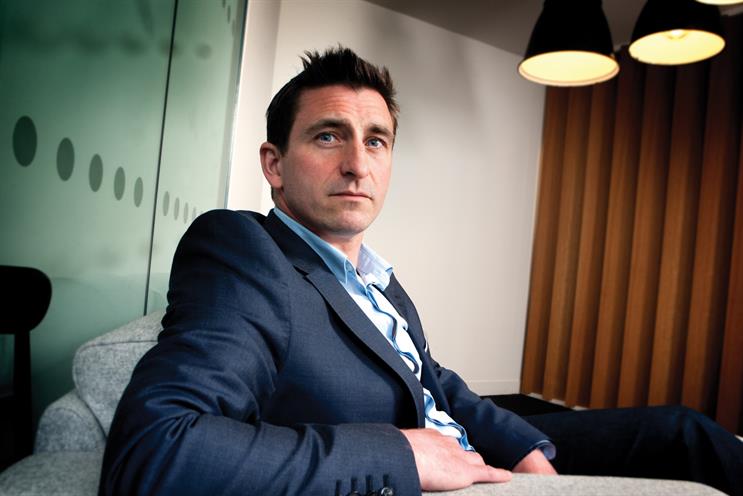 Goodstuff's GoodStart
Goodstuff Communications has started the year with an outpouring of goodwill, launching a service for would-be media agency start-ups. GoodStart will offer the chance to share learnings while providing financial support, office space and other services most start-ups can't afford. The Goodstuff co-founder Andrew Stephens (pictured) said: "It's an invitation to those thinking about going it alone. There is a need I think for more interesting agencies versus the Goliaths."
Havas' leadership congress
Havas rolled out the red carpet for its top brass last week, holding its first global leadership meeting of 400 top executives from all sides of the network at London's Imax on the South Bank. The two-day event started with an address from the global chairman and chief executive, Yannick Bolloré, followed by leaders from Havas' Barclays, Studio Canal and Universal Music clients. Light relief came in the form of Jessie J and Paddington Bear. It was the first meeting since Bolloré Group took full control of Havas, having boosted its share from 36.2 per cent to 73 per cent.
The growth of MailOnline
The inexorable rise of MailOnline, the world's biggest English-language news brand, continues. The sibling of the Daily Mail recorded new highs of 199.4 million unique browsers in December 2014, according to figures from the ABC – up 1.4 per cent month on month and 23.6 per cent year on year. In the UK, MailOnline reported more than 60 million monthly unique browsers and more than five million average daily unique visitors. Meanwhile, video views surged to 59.7 million in December, up 71.5 per cent – confirming the industry trend.
And one thing we don't…
Feared job cuts at Express

You know things are bad when the former England football manager Graham Taylor starts offering advice on how to manage your business. So our thoughts are with the staff at the Daily Express, which is going through yet another redundancy programme. Taylor has voiced his "concern" at plans to lose three of the nine Express sports reporters, saying: "The quality of the sports coverage will be impossible to maintain."