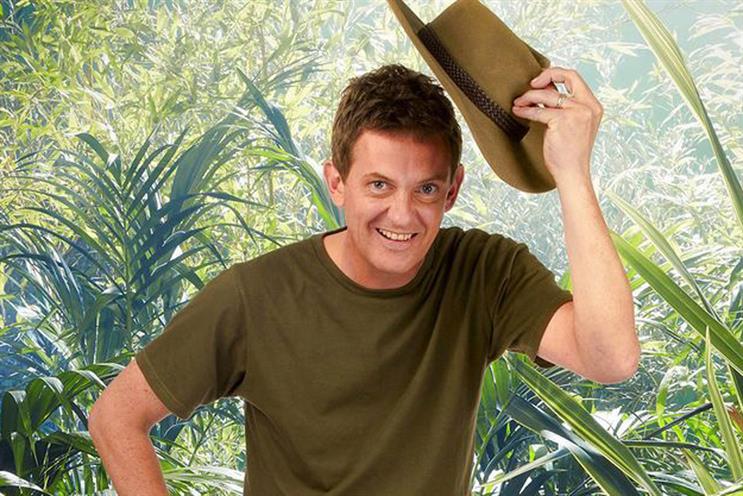 With a 12.9 million debut peak audience, a James Bond-style tandem parachute jump from a helicopter and a frantic orienteering race to pick up both teams, what's not to like about this year's trip back to the jungle? Matthew Wright blubbing after the first Bushtucker Trial topped it off, and we look forward to him being voted for every trial during the coming weeks.
The Oxo Tower PS4 launch
Several London landmarks have been used for product launches, but rarely one as audacious as for the unveiling of Sony's PlayStation 4, which "owned" the Oxo Tower. The circle, cross and triangle symbols from the console's livery were installed in the form of 72 neon-light strips, the first time amendments have been made to the tower's lettering in its 85-year history.
The installation took four days to set up, using a team of six people scaling the tower at a height of 58 meters. Talon Outdoor, Curb Media and Fever PR all partnered to make sure the campaign was on its game.
100th missing person found
A partnership between the charity Missing People, the Outdoor Media Centre and Grand Visual has reached an important milestone after finding its 100th missing person. The digital out-of-home initiative was set up in July 2012 and launched by Kate McCann. Details of missing people are shown on ad space that has been donated by Outdoor Media Centre members.
And one thing we don't…
The resurrection of Trainspotting's Begbie
As students, our favourite Trainspotting character was probably the psychopath Francis Begbie. So you would think we would be pleased that the start of the novel is being resurrected in The Big Issue by Irvine Welsh himself (it is a Christmas special, after all). But not if a leak of the storyline is to be believed. Apparently, the nutcase who once beat up an entire bar – in "revenge" after he accidently glassed a woman – is set to appreciate art and fall in love. Come back, the 90s and Britpop, we'll even forgive you for Menswear.