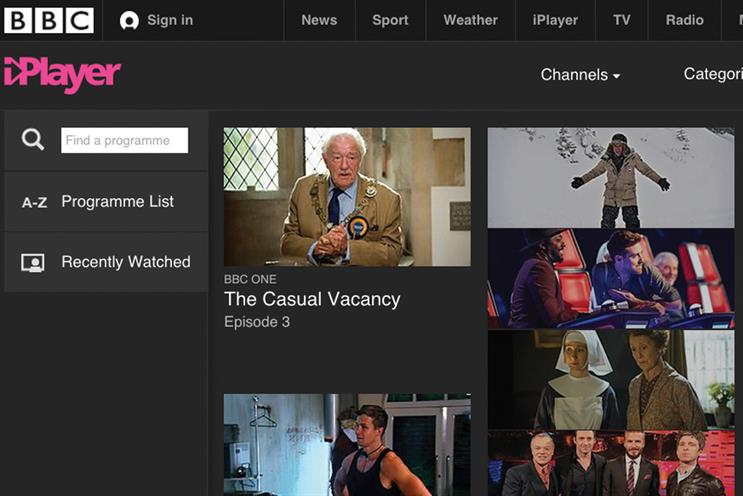 A record month for iPlayer
Remember the days before BBC iPlayer, when the only way to watch a BBC programme you missed was if a friend recorded it on their VCR? IPlayer had its best month on record in January with 343 million requests and, with 264 million TV requests, it was also the platform's biggest month for TV viewing. Requests from mobiles and tablets increased to 48 per cent in January. Personalisation is next, using data to create what has been dubbed "my BBC".
The Telegraph's new focus
It seems Peter Oborne's resignation letter from The Daily Telegraph has been responsible for a timely refocus at the newspaper. Advertising and editorial guidelines are in the process of being drafted and an editor has emerged in all but name in the form of the director of content, Chris Evans. Staff talk of a new openness and better communication on the editorial floor. Meanwhile, the controversial editor-in-chief and chief content officer, Jason Seiken, is moving further away from editorial operations – to the relief of some.
An end to nuisance callers
There was reason for cheer last week after the news that the government is clamping down on nuisance cold-callers. From 6 April, it will be easier for the Information Commissioner's Office to intervene in more cases and issue penalties of up to £500,000 to companies found to be making nuisance calls. Cold-callers offering payment-protection insurance and accident claims bombard millions of households up and down the country and have forced many individuals to become ex-directory.
And one thing we don't…
#TheDress
Whether you saw "black and blue" or "white and gold", there was no escape from #thedress on Tumblr last week. BuzzFeed cracked open the bubbly (literally) as it quickly garned 25 million views. Of course, it trended on Twitter too. To recap: take one black-and-blue dress but shoot it in a light that makes it look white and gold to some. Is this what the internet was invented for? Is this what the digital dream looks like?