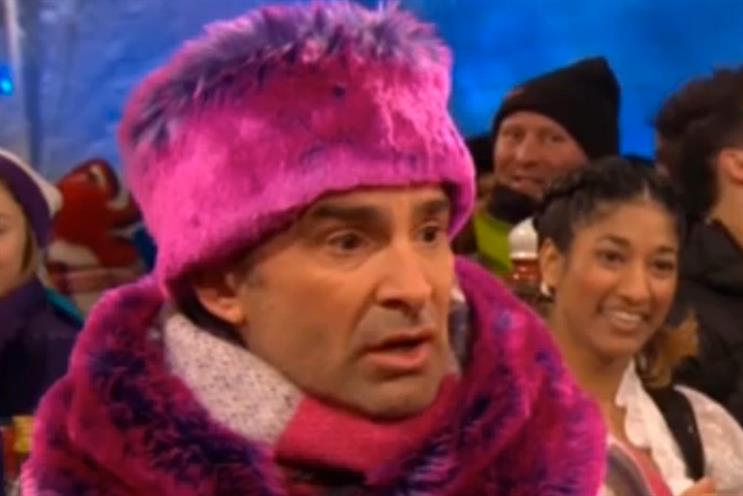 The Jump's success
The return of The Jump at the weekend was a welcome boost to Channel 4. Despite criticism about the gruelling contest, which pits celebrities against one another in dangerous challenges on the slopes, The Jump drew the highest share of 16- to 34-year-old viewers to the 7pm slot. It averaged 2.8 million viewers, a 12.4 per cent share of audience, and peaked at 3.3 million – the show's biggest overnight audience to date. Louie Spence (pictured, main) and Mike Tindall are among those taking part.
A print renaissance?
A new book has the bold ambition to be the manifesto for the rebirth of print. Print Is Dead. Long Live Print provides a timely look at the world of independent publications that are breathing new life into old media. While much of the media obsesses about the closure of magazines, Ruth Jamieson's oeuvre is a welcome addition. Non-traditional titles with names such as Boneshaker, Lucky Peach, Anorak, Wrap and Kinfolk are taking their place on shelves and coffee tables around the UK. There's hope for the future of print media.
The Sun letting Twitter users take control
The Sun kicked off a headline competition on Twitter this week, challenging its 692,000 followers to write a headline to be printed in the next day's edition. The #PunInTheSun initiative started with @Kie9ward's "Kim Swears it well" headline – for a story about Andy Murray's fiancé, Kim Sears – on Monday. It's the latest attempt by Britain's biggest newspaper to become more active in the social space.

And one thing we don't…
Job losses at London Live
The pain continues at ESI Media. The chief executive, Steve Auckland, who only joined in October, is clearly under strict instructions from Evgeny Lebedev to take big steps to stem the media group's annual losses. First, the no-nonsense Yorkshireman announced up to 17 job losses at the London Evening Standard and The Independent. This is followed by news that up to 20 roles will go at London Live. It represents a third of the local TV station's workforce, ensuring celebrations will be muted on its first birthday on 31 March.