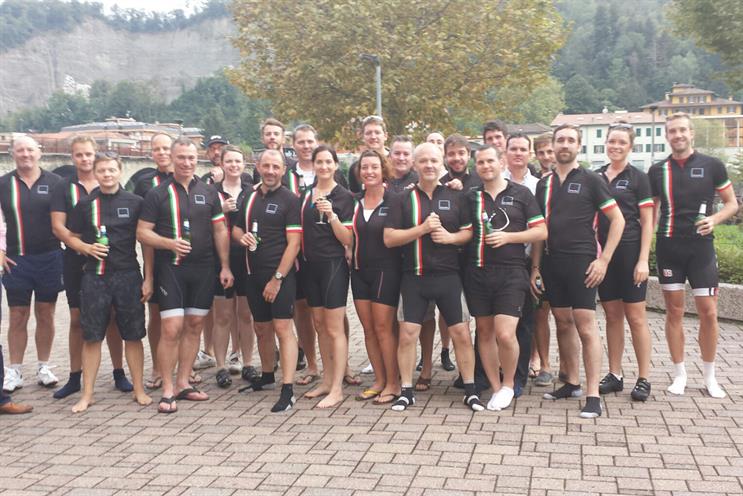 Kinetic's chief executive, Stuart Taylor, led a team of 40 cyclists from across the media industry in its seventh annual bike ride in aid of Alzheimer's Society. Hardy souls from Clear Channel, Primesight, JCDecaux and WPP agencies joined Kinetic for the Tour of Lombardy, completing distances of 120 kilometres each day and raising £72,365 for the charity.
Can't Pay? We'll Take It Away!
The new series of Channel 5's documentary following those at the sharp end of debt collection makes a welcome appearance. Surprisingly sensitively handled compared with others in this genre (yep – we're looking at you, Benefits Street), the series follows teams of High Court enforcement bailiffs as they face tearful debtors, liars and genuine cases of hardship in cash-strapped Britain.
Instagram in Coolbrands
While Apple has quite rightly retained its position as the coolest brand in Britain for the third year running, the big revelation was Twitter being supplanted by Instagram. Based on criteria including style, innovation, originality, desirability and uniqueness, the hipster favourite came in at 14th on the list of cool brands, while poor old Twitter found itself moved out of the top 20. Another brand to fall from favour was the BBC iPlayer, while Netflix broke into the top 20 for the first time.
And one thing we don't…
The X Factor's scheduling
We'd rather hoped that the self-defeating trend of the BBC and ITV scheduling similar formats against each other had gone away – as well as being bad for advertisers, it doesn't present viewers with as much choice as they deserve. This time, it's ITV that has been caught out by competitively scheduling The X Factor against Strictly Come Dancing. If you like both, you'll have to record one (taking the joy out of what should be a shared live experience) and, if you dislike both, your choice of alternative has become even more limited.