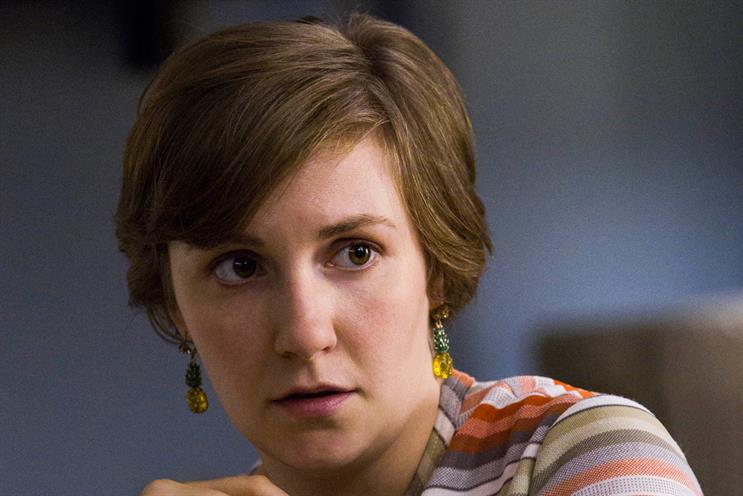 The return of Girls
This week sees the start of the third series of Girls. Whether the show's writer, producer and star Lena Dunham (pictured) is indeed the voice of a generation is up for debate, but it is refreshing (not to mention eye-opening) to see twentysomethings' lives depicted in such unflinching, no-nonsense detail. Sky Atlantic proves it is still the go-to place for quality US shows.
Doubling up on pay-TV
By the end of 2014, between 50 and 100 million homes around the world will have access to two or more pay-TV subscriptions – generating about £3 billion in revenues, according to Deloitte's media report. Over the coming years, the consultancy expects the number of households with multiple subscriptions to continue to rise as more content owners and aggregators make their content portfolios available via subscription on demand. The market will be further boosted by the growth of inexpensive HDMI dongles, which connect TV sets to the web.
The arrival of Sky AdSmart
Sky has finally launched AdSmart, the advertising service tailored to individual households. The service has been trialled for the past six months and talked about, amazingly, for nearly six years. Relief, then, that more than 40 brands had signed up at the time of launch, including Tesco (pictured), the Royal Bank of Scotland and Audi. Available in more than one-fifth of UK households, AdSmart promises to increase the size of the TV ad market by attracting new brands to advertise on the telly.
And one thing we don't…
Reports of The Indy's demise
There was eagerness to report the death of The Independent as more investment is sought by its owner. The Guardian's Media Talk turned to a former employee, Emily Bell, to explain how the "feeble size" of The Indy suggests "it's on its way out" and how its online traffic is too small to be significant. The group's upcoming Live TV launch didn't escape unscathed – damned for being "too late and old-fashioned". Bell's idea of a sustainable newspaper model? The Guardian – which lost £30 million in its last financial year, compared with around £8 million at The Indy.