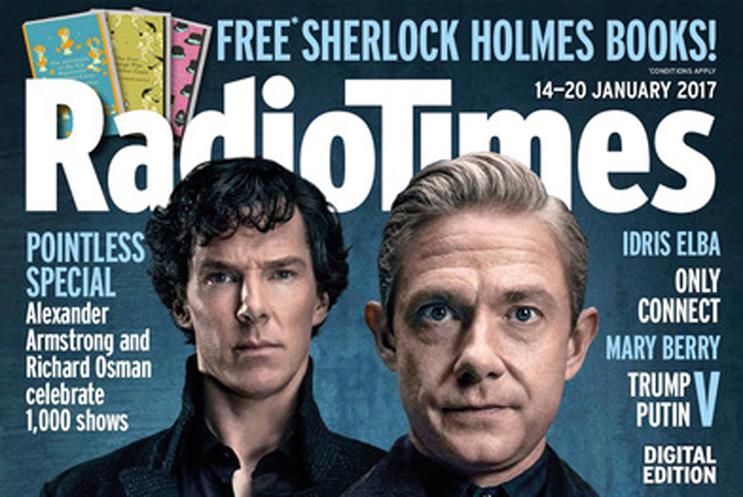 Good signs for magazines
Immediate Media's estimated £275m sale to Hubert Burda Media is proof that there's plenty of life in magazine brands. Exponent, the private-equity backer of Immediate, bought the Radio Times and other BBC magazine assets for £121m in 2011 and turbocharged the publishing business under the leadership of Tom Bureau, the chief executive.
Bureau not only expanded in digital but diversified commercially into other revenue streams from events to holidays, based on readers' passions such as craft and weddings. Immediate's rising profits have bucked the gloom in magazine media.
CRUK breaking ad ground
Cancer Research UK broadcast a live surgery on Channel 4 on Wednesday to highlight the impact of its research. It was the first time a colonoscopy, which allows medics to look inside the large intestine, was performed live in an ad break, according to the broadcaster.
Viewers saw a doctor remove small growths on a man's bowel, which can sometimes develop into cancer. The spot was part of the charity's "Right now" campaign by Anomaly and was supported by live broadcast production company Sassy and MediaCom.
... And one thing we don't ...
The fake news crisis
It was all but inevitable that concerns about "fake news" in the run-up to the election victory of Donald Trump would get twisted into a bigger row about facts, untruths and publishing unverified facts (think BuzzFeed, that secret intelligence dossier and golden showers).
No wonder some people say the term "fake news" is becoming meaningless. At least some saner voices are trying to calm things down, with the BBC setting up a dedicated team who will target misleading stories as part of an ongoing series called Reality Check.