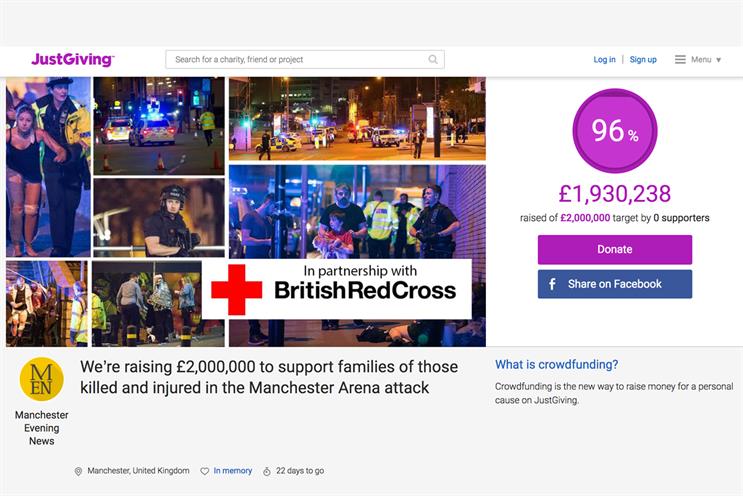 Power of the regional press
Trinity Mirror's Manchester Evening News has done a sterling job in covering the aftermath of the bombing at the Ariana Grande concert – not least in organising a fundraising appeal, called We Stand Together, that brought in £1m in the first 36 hours. MEN also called on other news organisations to support the campaign. It is proof that regional newspapers still have a powerful connection with their local community and an ability to mobilise readers.
Advertisers, which have spent years cutting their budgets with regional titles and shifting their money into offshore social media giants, should take notice.
Goodstuff helping media owners and creatives
Goodstuff Communications raised the bar last week with its second annual media showcase. The independent agency invited eight leading media owners, from Global to Instagram, to present to several dozen creative shops at the Curzon Soho cinema.
The idea behind the event is to help creatives talk directly to media owners about doing brilliant work for clients – rather than allow one of the big media agency groups to decide the planning based on what suits their own trading deals.
Goodstuff has put its money where its mouth is with its decision to buy out Omnicom Media Group's minority stake to become fully independent.
...And one thing we don't ...
M&S cutting marketing spend
Marks & Spencer boasting about cutting marketing spend in the last financial year is nothing to cheer about. The retailer said it could afford the £23m drop due to "the more effective use of our marketing budget, such as our Christmas campaign where we increased customer views while reducing costs".
This may please investors but there's a clear link between investing in brands and return on investment. Given that UK operating costs rose by 3.8% while adjusted profit before exceptional items fell 13%, it looks like new boss Steve Rowe has been cutting costs in the wrong places.