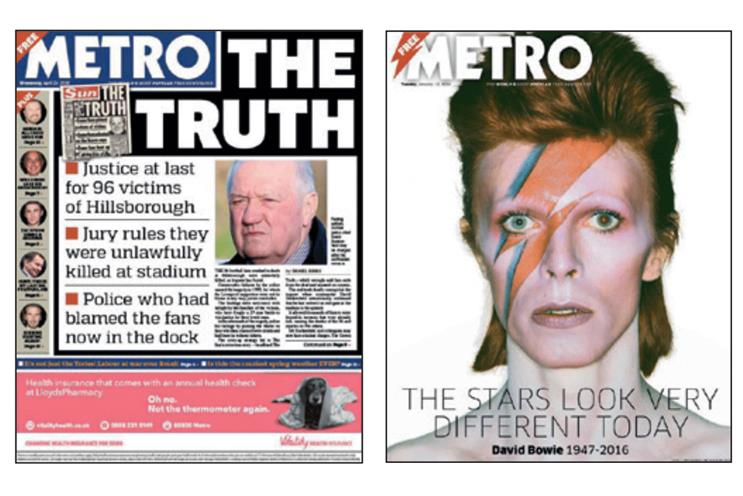 Metro's brilliant front pages
Metro editor Ted Young has been responsible for some superb splashes on the cover of Britain's biggest free newspaper. His team cleared the front page to cover the memorial vigil in Soho for victims of the Orlando shooting.
Before that, he ran a courageous splash about justice for the Hillsborough victims, pointedly headlined "The truth", and a full-page photo tribute to the late David Bowie.
The City comes to Cannes
Cannes has been full of bankers this year – well, almost. Duncan Painter, chief executive of Ascential, the £1bn company behind Cannes Lions that floated on the stock market in February, took a bunch of City analysts down to the sun-kissed Côte d'Azur this week on a fact-finding mission to learn about this $500bn global industry and how we like to party. What Brexit crisis?
... And one thing we don't ...
Football hooligans' attack videos
The mobile video revolution has empowered citizens and turned everyone into a film-maker and broadcaster, but there has been something chilling about the homemade, GoPro-style videos made by Russian football "fans" at Euro 2016.
One viral, set to pumping rap music, chronicled how macho supporters went around Marseille thumping practically everyone in their path. How depressing.