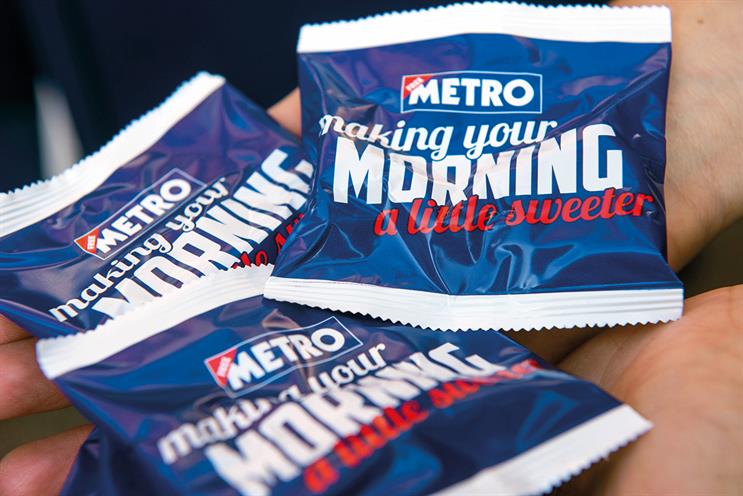 The freesheet won fans by handing out sweets and bottled water, along with copies of the newspaper, to exasperated commuters. Metro trebled the number of stations it covers to distribute the goodies and lift the mood – simple but effective.
Finding happiness in an app
Need to find out where London's happiest places are? There's an app for that. Yes, those looking at moving house around the capital have a new service to consider, courtesy of the creative agency Clubhouse Studios. The Happy Forecast plugs into Twitter's API to scrape geo-tagged Tweets in real time, which is crossed-referenced with Zoopla's location data, to offer the "current mood" of an area. The app uses motifs such as fruit trees and clear blue skies to depict positive areas, while the gloomier postcodes are labelled with lightning clouds, sparse trees and dark skies.
Return of The Muppets
For fans of Kermit, Gonzo and the gang, Sky is promising to show Muppet life in a radical way in a new series scheduled for autumn. The Sky 1 show will document the Muppets "like you've never seen them before", featuring behind-the-scene coverage of their day-to-day lives as they prepare to reunite for, erm, a new TV series. Silly? Sure. Good fun? Absolutely. It will air on the channel around the same time as its debut on ABC in the US on 22 September.
And one thing we don't…
Government levy not going far enough
As the government sets out its stall to create a high-skilled economy, there are worries about a looming skills gap in UK plc. The Confederation of British Industry has raised concerns about George Osborne's summer budget following the results of its own survey of 310 companies, conducted with Pearson. The CBI fears that the planned apprenticeship levy for larger employers does not address the high-quality training needed in technology and does little to help small or medium-sized businesses, such as agencies.