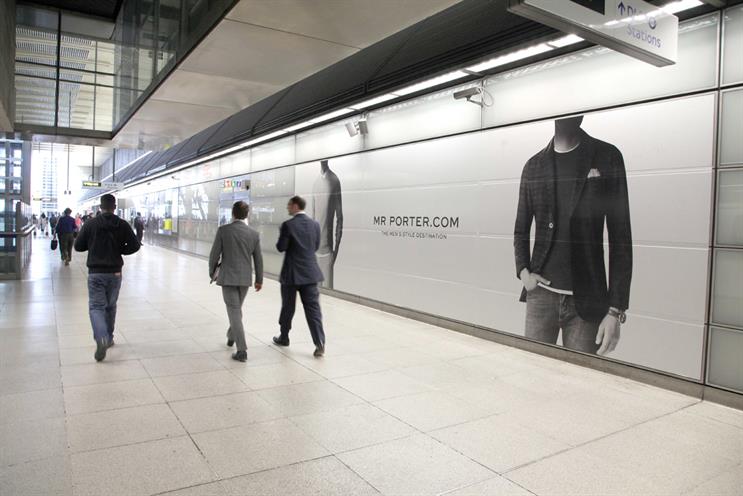 Mr Porter is hoping to tap into the vanity of the Square Mile this month with an ambitious ad campaign. The fashion site has taken over Canary Wharf Tube station with black-and-white creative work covering 70 screens and posters, as well as ticket gateways and escalator fins. Designed in-house and in partnership with Exterion Media, the activity includes famous quotes from Oscar Wilde and Orson Welles.
Telegraph's Toolkit 5.0
Look what brands can do with the Telegraph. The publisher this week launched its "Toolkit 5.0", which is designed to show how agencies can use the group's different platforms and solutions to reach audiences. The toolkit includes a fully interactive mock-up of The Daily Telegraph newspaper that highlights and explains advertising and sponsorship formats, as well as Blippar technology, which takes readers to a live web app. Highlights include the new super panorama in paper, above-the-fold mobile MPU and a one-stop creative solution across its tablet apps.
Channel 4's weather deal
As summer escapes become top of mind, soon weather forecasts can be brought to you by your hotel destination. Channel 4 has agreed a 12-month, seven-figure deal with Accor hotels to sponsor its weather forecasts. The deal, brokered by Havas Media, covers daily TV bulletins presented by Liam Dutton and online weather coverage.
And one thing we don't…
Google's growing influence
Not content with "organising our lives", Google is shaping up to help arrange the Olympics as well. The curious move sees Google's executive chairman, Eric Schmidt, join one of 14 working groups to help shape the future of the Olympic movement. Invited by the president of the International Olympic Committee, Thomas Bach, Schmidt is said to be part of the ongoing "open and inclusive process" to make proposals for the world's biggest sporting event. Let's hope he does not find his global remit too taxing.