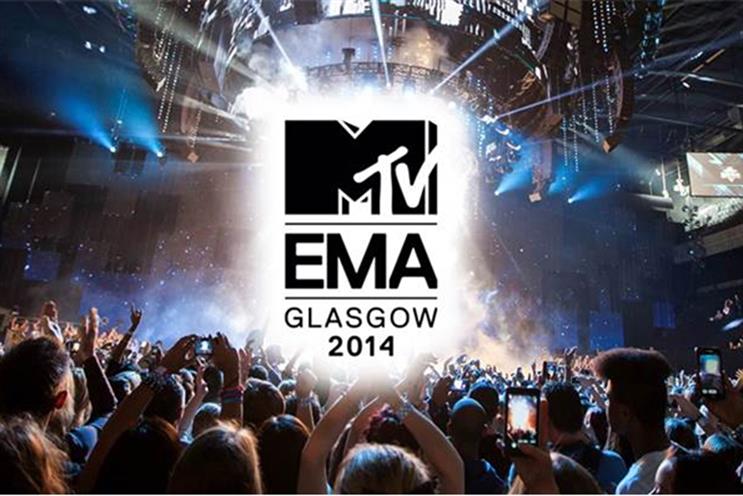 MTV promoting safer sex
There is, by any measure, far too much twerking taking place in the music industry right now. So credit to MTV for extending its partnership with Durex to promote the message of empowerment and safer sex at this year's MTV Europe Music Awards taking place in Glasgow. Now in their 20th year, MTV is introducing a new category, Best Song with a Message, at the event on 9 November. The winner will be selected solely via hashtag voting across Twitter, Instagram and Vine.
Hawking backing literacy
Professor Stephen Hawking has joined The Sun's government–backed campaign to improve child literacy. A ten-minute extract from his latest book, George And The Unbreakable Code, which was co-written with his daughter Lucy, will appear in this Saturday's edition as part of the newspaper's Get Kids Reading initiative. The physicist joins the actor/comedian David Walliams, the Deputy Prime Minister, Nick Clegg, the Education Secretary, Nicky Morgan, and the former children's laureate Michael Morpurgo in backing the scheme.
Daily top picks from the FT
In an age of information overload, trusted editorial judgment is an increasingly valuable commodity… or so the Financial Times hopes as it this week launches its concise digest of the best the web has to offer, called FirstFT. The pink paper's free online daily picks of global news, comment and analysis are being produced by a new editorial team, led by the FT's head of aggregation, Andrew Jack. The service spans multiple time zones and develops the FT as a mobile proposition.
And one thing we don't…
Elle petitioning the PM
Hearst's Elle rounded on the Prime Minister, David Cameron, this week for "refusing" to wear one of the "This is what a feminist looks like" T-shirts from the women's equality charity Fawcett. It should be simple, the mag bemoans: do you believe that men and women are equal? Do you believe men and women should have the same rights? The same opportunities? If yes, then you are a feminist. Perhaps – but with so many interested parties now flying the flag, this constant demand for proof also risks getting slightly tiresome.