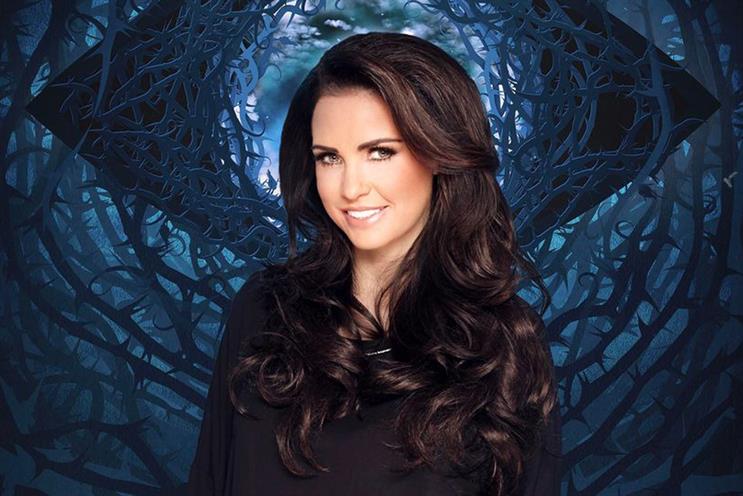 Channel 5's Celebrity Big Brother finished its 2015 run with a peak audience of 3.2 million on Friday. The final turned into the battle of the Katies as Katie Price (pictured) and Katie Hopkins came first and second respectively. This year's show was repeatedly dubbed one of the hardest to watch by its presenter, Emma Willis, due to the amount of arguments. Omnicom will also be relieved to see the back of it as the show's success drew attention to its trading standoff with the broadcaster.
A clearer sense of native advertising
The industry nudged a bit nearer to agreeing exactly what is meant by native advertising last week. The Internet Advertising Bureau released part one of a set of guidelines to help provide more transparency. This is not simply a navel-gazing exercise – the report is likely to feed into how the new ad formats are created, regulated, tracked and, ultimately, viewed by the consumer. Two key principles for native advertising are "prominently visible visual cues" and "labelled using wording that demonstrates a commercial arrangement".
Twitter looking to expand
Following results for the last quarter of 2014, in which revenue rocketed 97 per cent year on year but user growth stalled to 20 per cent (standing at 288 million monthly active users), Twitter is clearly setting its sights on attracting more people to the platform. A new deal with Google will make updates more searchable online, with Tweets visible as soon as they are posted. The two companies had a similar agreement between 2009 and 2011 but there had been concerns at Twitter about allowing Google such access. It has since decided that reach is more important.
And one thing we don't…
Tablets losing favour
Is our love affair with tablets already over? Initially hailed as a saviour for publishers in the digital age, it seems tablets are being ditched in favour of bigger smartphones. Apple confirmed that iPad sales fell nearly 20 per cent to 21.4 million units in the three months ending 27 December 2014. Research from both IDC and Canalys also revealed that global tablet shipments in the final three months of 2014 declined for the first time.