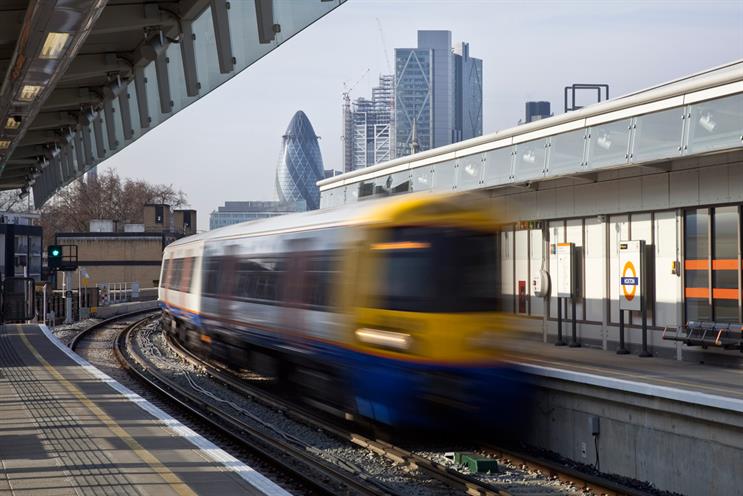 Route's railway research
Instinctively, we've long-known how advertising across the railways enjoys a captive audience, but now the industry has compelling new data to support the premise. In the latest phase of Route's multimillion-pound outdoor research, the rail network is found to deliver more than one billion impacts a week from 70,000 sites across 775 stations.
Nielsen's Cross-Platform Campaign Ratings
How much spend should be directed towards TV and how much online? Well, Nielsen now claims to have the answer. The measurement company launched its Cross-Platform Campaign Ratings in the UK this week, with the promise of helping maximise the effectiveness of budgets by revealing just how many people, by age and gender, are seeing ads across TV and online. The data is available combined and individually by platform.
Stylist's 24-hour challenge
Cynics who suggest those working on weekly magazines could produce them in half the time if they cut out the long lunches might be about to be proven right by Stylist. At the risk of making a rod for their own back, staff there will try to produce an issue in just 24 hours next month. Readers are invited to watch them toil in a transparent central London office space (pictured). The activity is being sponsored by Ford Fiesta in a deal brokered via Mindshare.
And one thing we don't…
Facebook's tax affairs
Facebook appears to be following in the footsteps of Google when it comes to those pesky UK taxes. Under Stephen Haines' leadership, the sales team at Facebook generated around £220 million in ad revenues last year. But the company has paid no corporation tax after processing most of its business via Ireland, resulting in pre-tax losses of £2.4 million in the UK. Facebook still has £11.8 million worth of unrecognised tax losses carried forward, the Telegraph notes, suggesting that it can avoid paying UK taxes for many years to come.