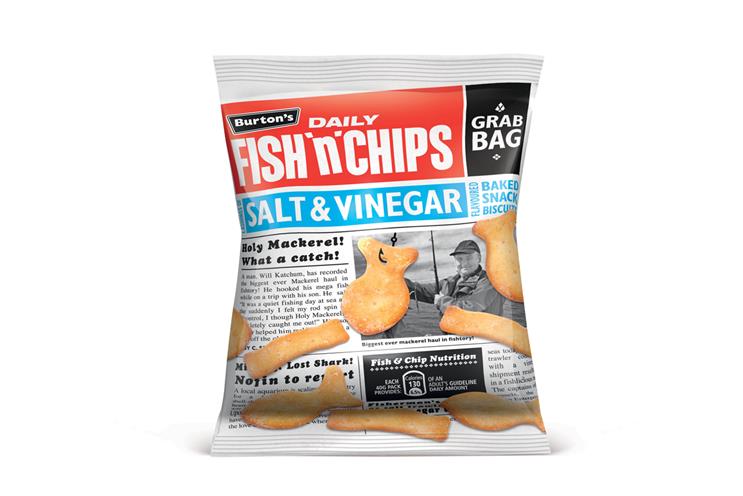 The return of Fish 'n' Chips
For those of us of a certain age, the memory of the Fish 'n' Chips brand lingers long. It was heartening to see the media agency UM London play its part in bringing back these 80s snacks in an editorial partnership with The Sun after its readers voted Fish 'n' Chips their favourite retro snack. All this week, the tabloid is running editorial and advertorial providing information about the return of the schoolyard favourite.
EE's Baftas stunt
The 4G mobile brand EE used "Fanboxes" – iPads mounted on Segways – at the Baftas in London on Sunday to powerful effect. EE, through the agency Poke, arranged amateur interviewers, who were based as far away as Manchester, to use the Fanboxes on the legendary Royal Opera House red carpet as the stars went in for the night. Live interviews were conducted with A-list stars such as Angelina Jolie, who clearly enjoyed the unusual "media" experience. EE continues to use its now nine-year-old sponsorship of the Baftas to showcase innovative media technology.
Sorrell sticking up for adland
Sir Martin Sorrell put up a stout and welcome defence of the industry in The Sunday Telegraph, following the MP Helen Goodman's disastrous appearance at the Advertising Association's recent conference. While agreeing that advertising was rightly subject to scrutiny, the WPP boss implored the political class to spend more time celebrating the sector for its financial and cultural contribution.
And one thing we don't…
ITV losing IPL rights to Sky
Credit is entirely due to Sky and the way that it has helped transform the coverage, and the funding, of sport. But we can't help feeling a little sad that ITV has now lost its rights to the Indian Premier League Twenty20 cricket competition to the satellite giant. It's always a shame when sports that were previously free to air can now only be viewed by subscribers. ITV4, which has established itself as an interesting and niche male channel, will be worse off for it – as, we expect, will be the viewing public.