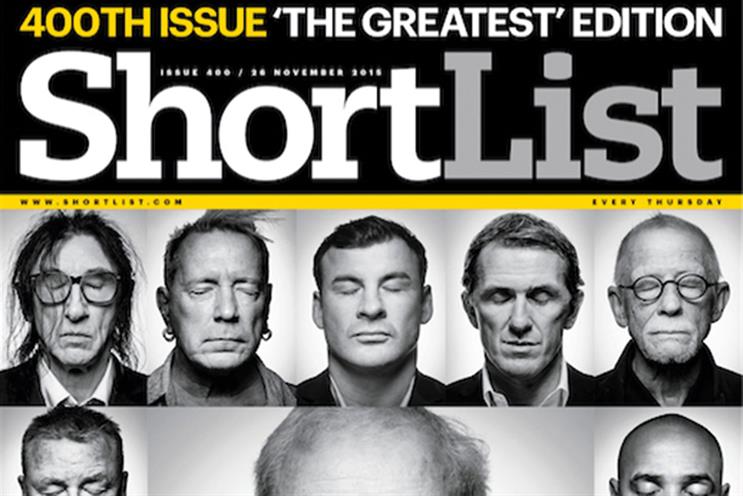 ShortList is celebrating its 400th issue this week – proof that chaps will still pick up a consumer print title when it is a street-savvy, modern read and, crucially, free. The special issue features photo-shoots and interviews with male "icons" including Sir Michael Caine and Thierry Henry. With a £25 million-a-year turnover, its parent company, Shortlist Media, has shown that print does have a future.
Black Friday/Cyber Monday marketing mania
Any sane person can see that Black Friday (the day after Thanksgiving) and Cyber Monday (the Monday nearest the start of December) are just ruses that have been dreamt up by the marketing department to drive sales. But who cares if it's chiefly about retailers getting rid of unwanted stock and banking cash early before Christmas? Think of all those ad agencies and media buyers that are being kept in gainful employment as clients ramp up their promotional activity.
Media veterans investing in quality TV drama
Luke Johnson (pictured), Roger Parry and Chris Wright are the founders of the TV production company Chrysalis Vision, which has raised up to £350,000 via a crowdfunding site to develop high-quality TV dramas. The Chrysalis chief executive, Mick Pilsworth, was behind ITV's Midsomer Murders, so knows how big-budget dramas can win big audiences and advertisers. The founding trio have put in £300,000 of their own cash and Ten Alps is providing £250,000.
And one thing we don't...
FT's pension cuts
The Financial Times has spent years writing about companies dumping final-salary pension schemes, so reporters shouldn't be surprised that its new Japanese owner, Nikkei, wants to shut their scheme. Almost 92 per cent of National Union of Journalists staff have voted to strike but postponed action after winning concessions for a year. If hacks want someone to blame, maybe it should be Pearson, whose main criterion for selling the FT appeared to be finding the highest bidder. After paying £844 million, no wonder Nikkei wants cuts.