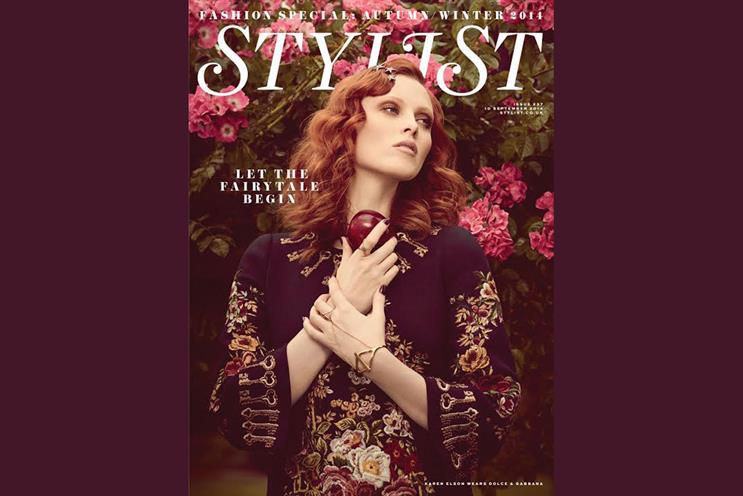 Stylist enjoys £600k fashion boost
Stylist, Mike Soutar's free women's magazine, is claiming a milestone this week with its biggest-ever issue for London Fashion Week. Perfect bound for the first time with a glossy front cover, the edition runs to 236 pages, including 100 pages of ads – Stylist has never looked better. Our calculations suggest this issue alone is pushing £600,000 in ad revenues. This feisty weekly has proved all the doubters wrong.
Clooney entering the hacking fray
The news that George Clooney is set to direct an adaptation of the book Hack Attack by the Guardian journalist Nick Davies has captured our imagination. Just when you thought the investigation into Rupert Murdoch's media empire and the phone-hacking scandal had no more to give, it seems the News of the World saga is set to live on for some time yet. Clooney, a Democrat known for his political activism, said temptingly: "This has all the elements – lying, corruption, blackmail – at the highest levels of government."
Metro's rainbow colours
Metro made a splash when it devoted its Monday edition to supporting Paddy Power and Stonewall's campaign against homophobia in football. Full credit to all the partners and M2M for driving the initiative, which included a new masthead and a host of ads (although, unfortunately, not all) promoting the cause. Smirnoff, Direct Booking and Premier Inn were among the brands to have created bespoke executions, with the latter even changing its name to Premier Out. Vodafone and Starbucks also carried a "rainbow laces" logo in their ads. No mean feat.
And one thing we don't…
Award for Blair

At Campaign, we know how subjective awards judging can be. However, rarely does a winner go against public opinion so much as GQ's Philanthropist of the Year – the former prime minister Tony Blair. As the troubles continue throughout the Middle East, the accolade for one of Britain's best-paid after-dinner speakers and business consultants was met with such incredulousness that it risked making a mockery of the entire event.