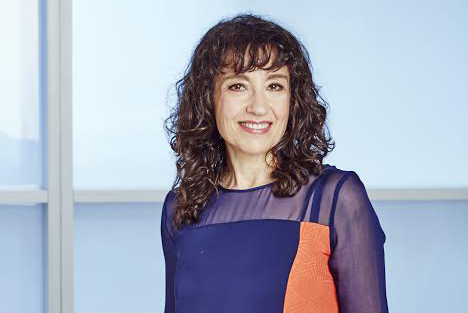 MediaCom rewards loyalty
MediaCom's culture of loyalty and long service has been in evidence again with the promotion of Sue Unerman from UK chief strategy officer to the new position of chief transformation officer. Steve Gladdis and Chris Binns step up to replace her as joint chief strategy officers.
Unerman, a Campaign columnist, has been at MediaCom for 27 years, Gladdis for nearly 23 and Binns for 15. But that's nothing compared with global chief executive Stephen Allan, who celebrated 35 years at the agency this month.
The Scotsman hits a milestone
The Scotsman is celebrating its 200th anniversary this week with a documentary aired on BBC Scotland on 25 January.
The Paper Thistle is the first in a series of activity to mark the milestone. It gave a behind-the-scenes view at the paper's office in Edinburgh and featured BBC broadcasters Andrew Marr (pictured below) and James Naughtie, as well as The Spectator editor Fraser Nelson and sports writer Hugh McIlvanney – all former Scotsman journalists.
The documentary highlighted some of the biggest moments in history that the title covered, such as the sinking of the Titanic, the Dunblane shooting and the Scottish independence referendum.
... And one thing we don't ...
Pearson shares plunge
Pearson, a once great name in media, has fallen on hard times as its bet on the US education market has gone badly wrong.
The former Financial Times owner's fifth profit warning in four years led to its shares crashing 30%. Pearson, which sold the FT and its stake in The Economist in 2015, is now set to dump its 47% share in Penguin Random House, publisher of Danielle Steel, Ian McEwan and Jamie Oliver.
The FT's coverage has been scathing. No wonder, when many of its journalists still hold shares in their former parent. Maybe Pearson should have stuck to the media business.