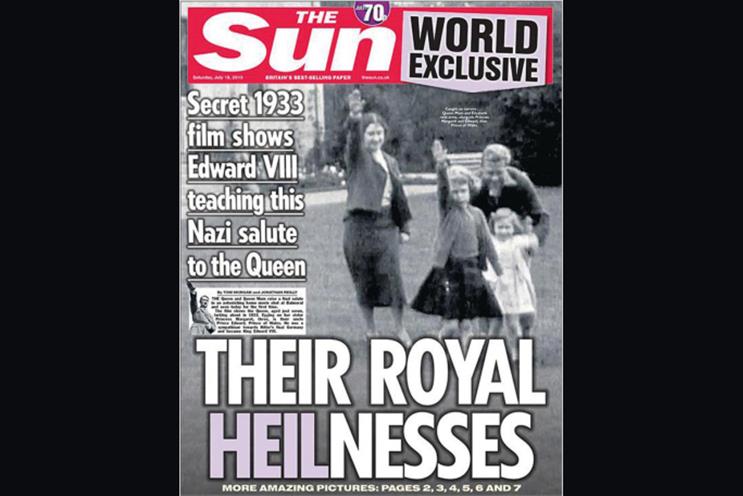 While those of a more sensitive disposition were ruminating on whether 82-year-old video footage of the Queen making a Nazi salute as a child could ever be justified as "news", the story was making headlines online and on TV networks around the world. The next day, all other papers – except The Independent on Sunday – had it on their front pages.
Nabs/Google digital grant
Feeling too old to "get" digital? Worried about your next move? In the fast-changing world of media and advertising, it's easy to get left behind – but Nabs is here to help. It has joined forces with Google to aid professionals wanting to upskill their digital know-how via a new career grant. Through live online classes and interactive workshops, students build digital skills through collaboration, group work and seminars delivered by experts. The initiative will be run through Squared Online and interested execs can find more details on Nabs.org.uk.
Sky's football appetiser
We're still in July, but already you can hear grumbles from fans desperate for their football fix. So Sky did its best to ease the pain last week by releasing an ad celebrating 23 years of its Premier League coverage. Starring Thierry Henry and created by Brothers and Sisters, the spot captures some of English football's most memorable moments beautifully, including the goal against arch-rivals Tottenham that clinched Arsenal's last title win in 2004.
And one thing we don't…
BBC on the block
The BBC was always going to take a bashing in the months leading up to its ten-yearly charter renewal, but a heady mix of changes in the social and political landscape, as well as the evolution of media consumption habits, is creating a truly toxic narrative to discussions. John Whittingdale is wilfully fanning the flames with talk of a complete review of the corporation and questioning whether it should continue to strive to be "all things to all people". The real fear is that the debate is taking place in the media without any proper input from UK citizens.