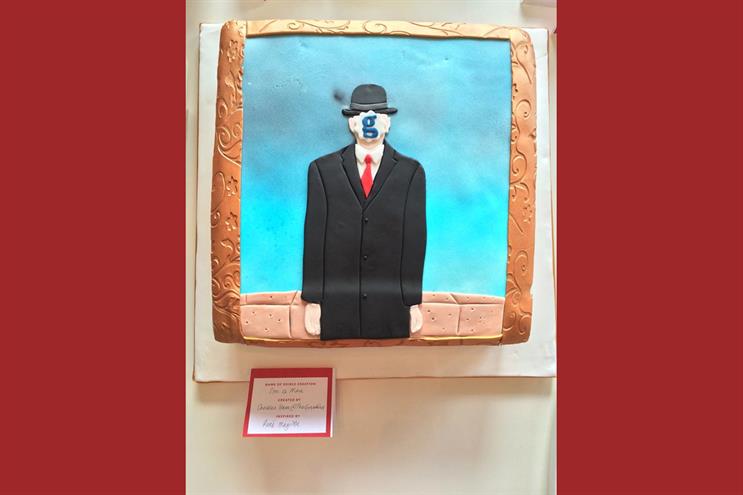 Following the success of the Comic Relief Media Owner Bake Off last year, the7stars held its inaugural Edible Masterpiece Bake Off challenge last week. The fundraiser, for its client Art Fund, raised £640 to support our museums and galleries. Fun was had by all as old masters were reconstructed in cake form, including a René Magritte sponge from The Guardian. But there was some unrest in the camp when last year's winner, Bauer Radio, was ousted by the7stars' own Jane Margrie and her Picasso cake. Fix?
Yahoo getting ready for Rio
Following news that the Chelsea manager, José Mourinho, will provide commentary throughout the Fifa World Cup tournament for Yahoo, the company launched the Yahoo Sports app last week. The app, which promises to be a fast, personalised and integrated service, is a data-rich resource for all things football. The roll-out came as the chief executive, Marissa Mayer, attempted to clarify whether Yahoo was a tech or media company at heart. She said: "In short, it doesn't matter. What matters is that we build products that people love."
Twitter charting our interest
Twitter continues to be an interesting new barometer of our national psyche, as shown by the events of last weekend. Saturday's Eurovision Song Contest, won by Austria's Conchita Wurst, generated more than five million Tweets. The following day caught the climax of the Premier League, with Manchester City's victory peaking at 49,000 Tweets per minute and the club's hashtags, #Together and #MCFC, being mentioned more than 250,000 times. There was no indication of how many Manchester United fans are still mourning the loss of Sir Alex Ferguson, though.
And one thing we don't…
Sky Go's football crisis

There was a major meltdown for subscribers of Sky Go as the pay-per-view app crashed on the all-important final day of the Premier League season. Customers' outrage on social media will take a while to settle. Sky Sports claims new viewing records this season, with average audiences up 7 per cent, while the newcomer, BT Sport, notes that its average viewing figure of 750,000 for its games was up 33 per cent on the channel's predecessor, ESPN. Game on.