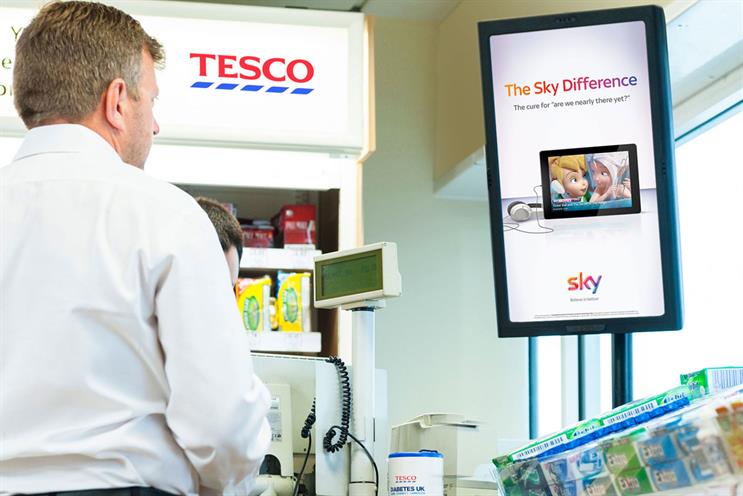 Amscreen's Tesco tie-up
There are more reasons for cheer at Simon Sugar's Amscreen operation, which announced a five-year deal with Tesco this week. The digital outdoor specialist hopes to tap further into the FMCG market after securing all of Tesco's 450 petrol stations for its media network of dynamic content. Amscreen is secretly hoping the contract can boost company turnover by around a third in its first year and generate around £3 million in advertising revenues.
Twitter's US offensive
Twitter executives began a ten-day US charm offensive this week, as the site tries to convince the money men of its commercial potential. The Twitter IPO is the most eagerly awaited stock-market launch in the tech sector since Facebook's listing last year. Floating on the New York Stock Exchange, Twitter is expecting to price its shares between $17 and $20, valuing the company's equity at up to $13.9 billion. The wind is behind Twitter, with global revenues per visitor believed to have quadrupled in the past year, from 7p to 27p, according to an Adobe report this week.
GQ turning 25 in style
British GQ is celebrating 25 years by showcasing London's finest tailors in its print and digital December edition.
Shot by John Wright, images feature stylish musicians wearing bespoke merino wool suits, including Paul Weller in Huntsman, Jarvis Cocker in Edward Sexton, Mark Ronson in Richard James and Plan B in Norton & Sons. They will also be exhibited at London's Phillips Gallery from 1 to 8 November. GQ's editor, Dylan Jones, picks out his favourite front covers of the last 25 years for us here.
And one thing we don't…
Predictable politicians
With the general election 18 months away, it's time for the Government to start talking tough about the BBC. As crowd-pleasers go, questioning the need for a licence fee is an easy win for the squeezed majority. This year, it was the Tory chairman, Grant Shapps, who fired a warning shot across the bow, demanding that the BBC make dramatic changes in the wake of recent scandals or risk losing the annual fee from taxpayers. It was all rather predictable – expect this to be followed by the Opposition attacking rises in government adspend.