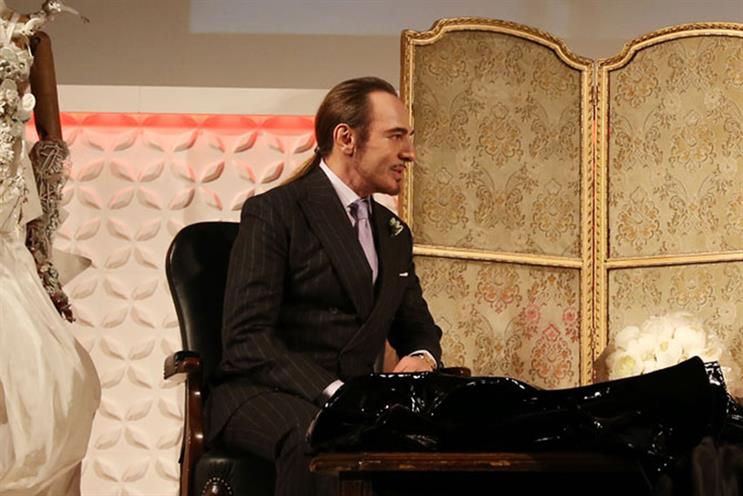 Vogue making a splash
Fashion lovers flocked to the Vogue Festival 2015 held in association with Harrods last weekend. The Royal College of Art hosted talks from the likes of Christian Louboutin, Jean Paul Gaultier and Alexa Chung. But all eyes were on the first public appearance of John Galliano (pictured) since his anti-Semitic rant in 2011 that ended his Dior career. Vogue's UK editor, Alexandra Shulman, got him to talk about designing the wedding dress for Kate Moss but steered well clear of what was called "The Unpleasantness".
Cars driving digital radio
The new-car market continues to be a significant driver of the UK's adoption of digital radio. This week, Digital Radio UK revealed that nearly two-thirds (65 per cent) of new cars now come with digital radio as standard, more than just half-a-year ago. An additional 10 per cent of new cars also have digital radio as a cost option – meaning the UK leads the way in Europe on fitting digital radio in new motors. Roughly 38 per cent of radio hours are now digital – with hopes of reaching the 50 per cent mark needed for FM switchover by the end of 2017 increasing.
The Economist's cat-poo coffee drive
The Economist is taking its "cat-poo subscription drive" to Ireland, the Netherlands and beyond. The campaign, devised by Sense, is offering free kopi luwak coffee to people along with information about the magazine's subscription offer and the drink, which is made from beans defecated by civet cats. Over the past year, the London activity is said to have generated a 298 per cent ROI. More UK marketing investment and global expansion now beckon.
And one thing we don't…
Media clampdown in Iran
Media clampdown in Iran The office of Iran's Ayatollah Ali Khamenei continues to clamp down on perceived media influences from the West. The country's judiciary banned a magazine for encouraging cohabitation this week – sex outside marriage is a crime under Iran's sharia law system. Last year, the women's magazine Zanan-e Emrouz published a special issue discussing aspects of cohabitation. The press watchdog banned the publication for encouraging and justifying "white marriage", according to the newspaper Shargh.