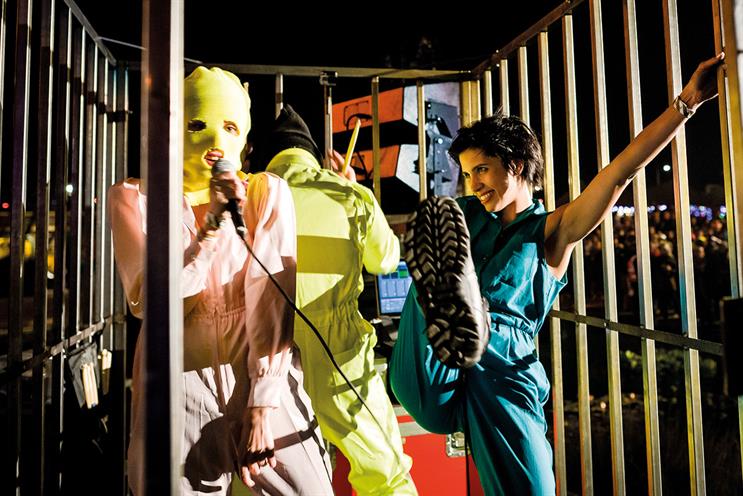 Nadezhda Tolokonnikova (pictured), the band member who went to jail after being convicted of "hooliganism", will talk tomorrow (16 October) about how digital tools can empower activists and hold the powerful to account. She joins a list of speakers including the North Korean defector Hyeonseo Lee and Frank Pearl, a Colombian peace negotiator.
Apple removing ad-blockers
Apple has removed ad-blockers that use a virtual private network to filter ads on third-party apps such as Facebook. Some apps, such as Been Choice, were able to block ads on apps other than Safari's mobile web browser by funnelling web traffic through a VPN. Those apps have now been deemed dangerous by Apple and removed from its App Store because they could allow hackers to view and interfere with a user's browsing, even if encrypted.
Mums having a life too
The vast majority (91 per cent) of mothers feel it is important to have a life outside of motherhood, a survey has found. Time Inc and Starcom Mediavest Group have unveiled Mumentum Mums, a study of more than 1,000 mothers to find out how they view life and behave as consumers. The research, which focuses on women with children aged under 15, found that 71 per cent kept their mobiles turned on 24 hours a day and 65 per cent took their phones to bed.
And one thing we don't…
USA Today's emoji own goal
On Thursday last week, Facebook began testing "angry", "sad" and "haha" emojis in Ireland and Spain to augment its "like" button. The next day, USA Today decided to use the symbols alongside articles in an apparent attempt to show how digitally aware it is. This included a "sad" emoji appearing with its lead story about the stabbing of Spencer Stone, the man who thwarted a terrorist attack in France in August. Unsurprisingly, it provoked social media ridicule. Campaign understands this is what the Twitter community calls an #epicfail.