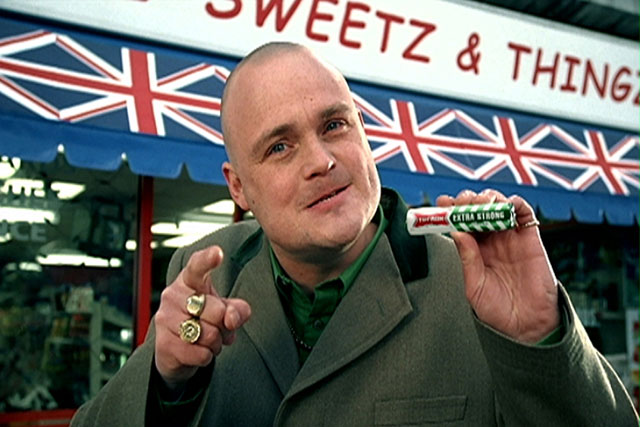 Al Murray's Compete for the Meat

Al Murray has apparently been touring the chat shows promoting his new series, where he resurrects his pub landlord character for a televised pub quiz format. The series, which started last week on Dave, has subsequently met with rather sniffy reviews. But the reviewers are wrong. While it may not have the big budget of his Happy Hour series on ITV, this is Dave we're talking about and it's good to see some original British comedy on the channel given that UKTV and Sky have a terrible track record in this area. Plus, the pub landlord is one of the best, and most timeless, comic creations of recent years. We're sticking with it.
iCAR
A bold launch in a market dominated by an obsession with high-performance supercars and the rating of hatchbacks, Future Publishing's iCAR targets what it calls "the modern car buyer" by focusing on efficient, technologically advanced motors. While it will probably be anathema to those who prefer their petrolheads to be like Jeremy Clarkson, the quarterly iCAR positions itself as "the authoritative magazine on great automotive design, cutting-edge technology and environmentally sustainable transport solutions". Which makes it sound very worthy but fortunately the magazine is well produced with a lightness of touch.
PADDY POWER VIRAL
Given that the national press has shown itself to be morally reprehensible on numerous occasions (most recently over the way that it handled the murder of Joanna Yates and by phone-tapping), we're finding it difficult to get too excited over its claimed victory in exposing the private life of Ryan Giggs. Especially given that it was not really its victory. But what was impressive was the speed that Paddy Power released a realistic spoof viral ad purporting to come from an outfit called European Sports News. The viral could be personalised and sent to friends, accusing them of trying to impose a super-injunction, which European Sports News subsequently broke. As well as featuring a brilliant cameo appearance from Ray Parlour defending your friend's honour, new customers were given a £50 free bet. Very clever.
AND ONE THING WE DON'T ...
TRAVELLERS GOT TALENT
Talk about lazy derivative programming, but we guess it had to happen. Lazy commissioners at The Biography Channel are pressing ahead with a format that it hopes will combine the ratings success of Channel 4's My Big Fat Gypsy Wedding with ITV's Britain's Got Talent. The show, Travellers Got Talent, will feature Irish and Romany gypsies fighting it out (not literally, we hope) at five heats across the country to win £1,000 at a final at the Royal Festival Hall. The Sun thinks it is "set to be a big ratings winner" - as it's on The Bio Channel, we beg to differ.