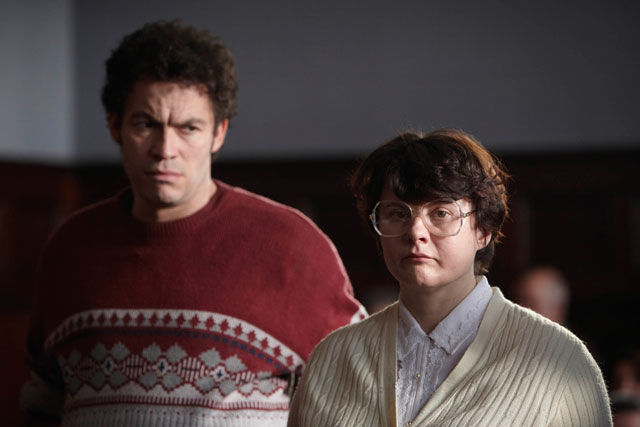 Weg van Nederland

OK, so we know that we probably shouldn't like this but there is a serious issue behind it. And it is quite funny. Weg van Nederland (meaning "leaving the Netherlands") is a game show on Dutch TV that pits failed asylum seekers against each other as they compete for cash to take with them after deportation. They are asked questions about Dutch culture in a bid to win prize money, and the cash, designed to soften the blow of being deported, is won by the contestant who proves he or she has learned the most about the Dutch way of life during their time in the country. Consolation prizes include tulip bulbs and a bulletproof vest. So which UK TV channel can we imagine commissioning this one?
The Evening Standard's Calling London book
Launched this week at the Museum of London, the London Evening Standard has published a book about its award-winning Dispossessed campaign. Written by David Cohen, the paper's chief features writer, Calling London tells how a conversation with his editor sparked an investigation that became a campaign and now a fully fledged charitable fund that has raised millions for the capital's disadvantaged. The book tells the stories of Londoners battling for survival in the toughest conditions and the extent to which nearly half of the capital's children live beneath the poverty line. The Dispossessed campaign has raised more than £7 million to date.
ITV's Appropriate Adult
Blimey, this is good. And it isn't just the fact that it was first scheduled next to Simon Cowell's latest piss-poor creation, Red Or Black? (although that does throw it into sharper relief). Dominic West puts in a chilling performance as the Gloucester builder/serial killer Fred West, while Monica Dolan's impression of his foul-mouthed and depraved wife, Rose, is quite terrifying. The final episode airs next Sunday. Although we all know what happens at the end, this harks back to the days of Cracker and Prime Suspect. Truly unmissable stuff that is surely a dead-cert for a Bafta.
AND ONE THING WE DON'T ...
Channel 4's Athletics World Championships coverage
We've enjoyed the success of the Great Britain team out in Daegu over the past few weeks, so it's a shame that Channel 4's coverage of the event failed to live up to the exploits of Mo Farah and the rest. Ortis Deley's poor presenting skills will live long as a YouTube classic, while Sonja McLaughlan's trackside interviews proved to be equally as tedious. That said, the hiring of Michael Johnson as a pundit was a smart move, and John Rawling was also excellent in the commentary box, so let's hope the broadcaster has learnt from its mistakes before its coverage of the London Paralympic Games in 2012.