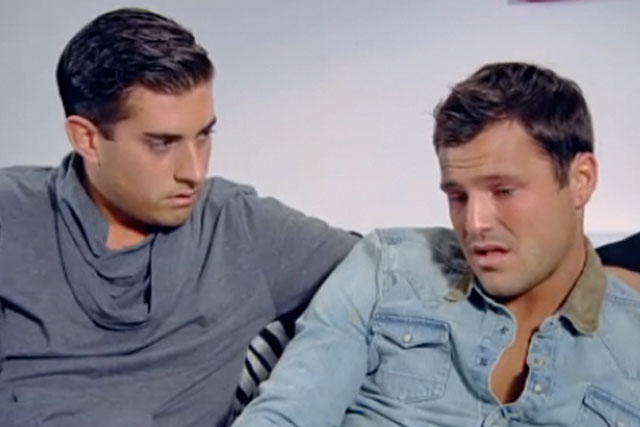 Late Tackle

There has been far too many column inches over the past few months dedicated to magazines closing, so it's nice to talk about the launch of one instead. Late Tackle is a new football magazine written by real fans, meaning that there's less of the glossy, PR-led puff pieces and more articles dedicated to the important issues facing the sport. Most of the articles are written by authors of fanzines, so they're guaranteed to be knowledgeable and full of passion. In issue one, the topics covered vary from the brilliance of Brazil's 1982 World Cup team to the trials and tribulations of Dinnington Town FC.
The return of The Only Way Is Essex
The characters in TOWIE have become so annoying that, in our eyes at least, it's lost even its guilty pleasure status. However, we have to take our hats off to the show for delivering ratings success to ITV2. The first episode in the new series of TOWIE attracted a record audience of 1.9 million, helping ITV2 to its best-ever peaktime audience performance. Great news for advertisers targeting a younger audience.
The Chap magazine
Billed as "a journal for the modern gentleman", The Chap magazine is a cheaply produced pastiche of an early 20th-century magazine for men. Some of the jokes and stunts contained within aren't quite as funny as its creators probably think; nonetheless, we like it. A lot. Unashamedly uncool, the bimonthly title contains a Chap manifesto that includes rules that tweed-wearing and sustained smoking are essential at all times. The magazine also organises events that thumb a nose at the modern era - such as The Chap Olympiad - and encourages its (probably) oddball readers to participate. Given that the magazine and website look like they have been produced on a shoestring, it deserves credit.
Absolute Radio sale called off
We enjoy listening to Absolute Radio, especially the breakfast show and some of its digital stations, so we're happy to report this week that the station has been taken off the market by its owner, Bennett Coleman & Co. After months of uncertainty, the move (albeit because valuations were dramatically below expectations) will hopefully allow Absolute's management to continue with its innovation and delivery of firsts for advertisers.
AND ONE THING WE DON'T ...
The BBC's consultant bill
The Guardian's story that the BBC spent £8.23 million on consultants in the year to March was shocking, given demands on the corporation to cut its budgets. While the BBC cut total fees paid to consultant fat cats compared with the previous year, some £1.9 million was allocated to "strategy" advice, leading some to question why it needs such a well-paid management team.