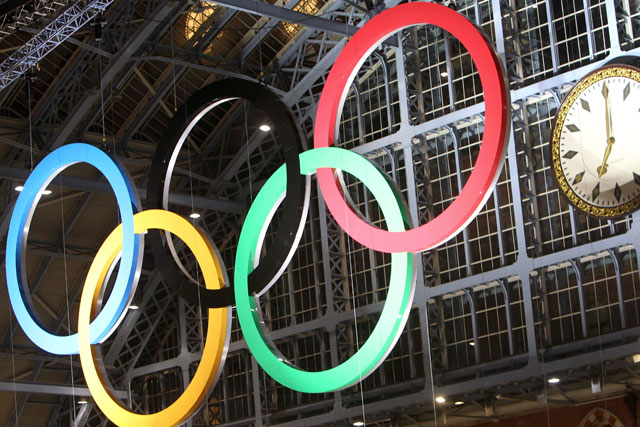 Caskfinder app
A recent discovery, this, but the free CaskFinder app is a perfect accompaniment for any real-ale fan marooned in a sea of pubs selling lager. By matching Cask Marque's database of quality accredited pubs and a tasting database with GPS, CaskFinder automatically shows the nearest Cask Marque pub on a map. Users can also search for pubs and areas of interest as well as find details of the beers that are on offer.
Global Radio's Team 2012 Appeal
It's easy to forget - given the state of the economy - that there are only nine months to go until the start of the Olympic Games, which should be the greatest event this country has seen for decades. Global Radio, however, has just kicked off an initiative that, as well as reminding us of the Games, raises money for British athletes. As the official radio partner for the Team 2012 Appeal, Global Radio is promoting the event, including interviews with athletes, across the Heart, Capital FM and Gold networks as well as Choice FM and LBC 97.3. Each station will also be giving away tickets to the Olympic and Paralympic Games, including the opening ceremony.
ITV's Europa League deal
Uefa's Europa League is a competition that receives about as much goodwill from Premier League managers as the Carling Cup. But ask fans of Middlesbrough, Fulham or Celtic about their recent runs in the tournament and you'll see that, when the competition gets into the latter stages, it can provide some memorable matches. So we were heartened to see that ITV is continuing its commitment to investing in sports by signing a three-year deal to air firstand second-pick Europa League games from next season. All matches will be broadcast free-to-air, with some of the games featuring domestic teams shown on ITV1 from the quarter-finals onwards. What else are you going to watch on a Thursday night?
AND ONE THING WE DON'T ...
Mail/Mail on Sunday duvet offer
Following the dismal state of the rest of the home nations, in a rare display of unity, the UK (well, most of us) switched our support to the Welsh team in the Rugby World Cup. After the absurd red card decision from the half-French referee Alain Rolland, the team played on bravely, but we all know what happened at the end. With World Cup hopes in tatters - and the knowledge that France had somehow contrived to get into the finals - the country was depressed. And an ad for a Daily Mail/Mail on Sunday duvet offer that appeared in the ad break following the final whistle did little to cheer us. Aside from requiring a mammoth 35 tokens and a cheque for £4.99 for a polyester duvet that will take another three months to arrive, the scheduling of this spot was terrible.