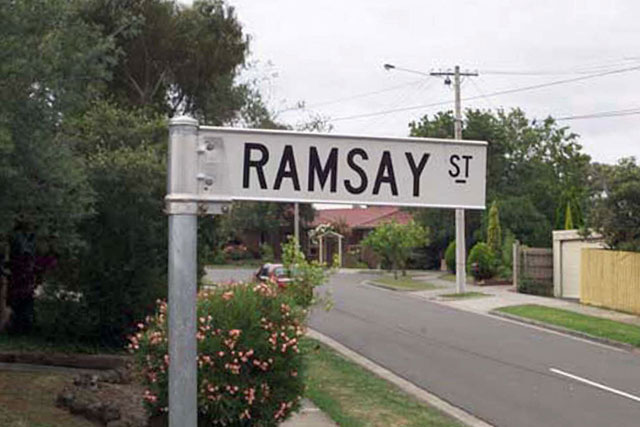 Steve Jobs by Walter Isaacson
While we have yet to get our grubby hands on a copy, we are very excited to see extracts from Steve Jobs' biography, which gives Google and Microsoft the finger from beyond the grave. The writer Walter Isaacson was granted access to Jobs for two years before the Apple founder passed away earlier this month. Jobs tells Isaacson of his disdain for Google and his ambition to "destroy Android" for stealing his product.
A no-holds-barred Jobs also refers to the Microsoft boss Bill Gates as "unimaginative" and labels him "someone who has never invented anything". Jobs does, however, reveal how much he respected the Facebook founder Mark Zuckerberg for a great social network. His biography definitely gets a big "like" from us.
Twenty-five years of Neighbours in the UK
Most of us haven't watched Neighbours since our university days, but it's good to know that the Aussie soap that has built so many successful acting (and singing) careers is still going strong. This week, it celebrates 25 years on UK television, a fact that is sure to evoke a pang of nostalgia in anyone who has followed the goings-on in Ramsay Street over the past quarter of a century. Credit must also go to Channel 5 - many predicted doom when Neighbours moved away from the BBC in 2007, but it remains one of the broadcaster's most popular shows. Let's hope that the likes of Paul Robinson and Toadie (yes, they're both still in it) continue to entertain students, housewives and those managing to skive off work for many years to come.
The Return of The Big Bang Theory
E4 had a big hole to fill when it finally aired its last episode of Friends earlier this year, but the channel has managed to move on quickly by giving The Big Bang Theory a more prominent slot in its primetime schedule. For those who still haven't seen it, the sitcom follows the exploits of four geeky friends and the hot girl next door, who unwittingly finds herself becoming part of their group. The script is sharp and the casting is excellent (indeed, Jim Parsons recently won an Emmy for best lead actor in a comedy for his role as Sheldon), so we'll definitely be watching when the new series kicks off on E4 next week.
AND ONE THING WE DON'T ...
The end of Spooks
While we initially thought that it was probably about time that the spy drama Spooks finished its run (especially after the BBC so cynically aired it at exactly the same time as Downton Abbey), the final episode left us feeling sad. The only relief is that Sir Harry Pearce didn't, as expected, bite the bullet (or get turned over to those nasty Yanks) and is, despite everything, still running MI5. We can all carry on sleeping safely at night.