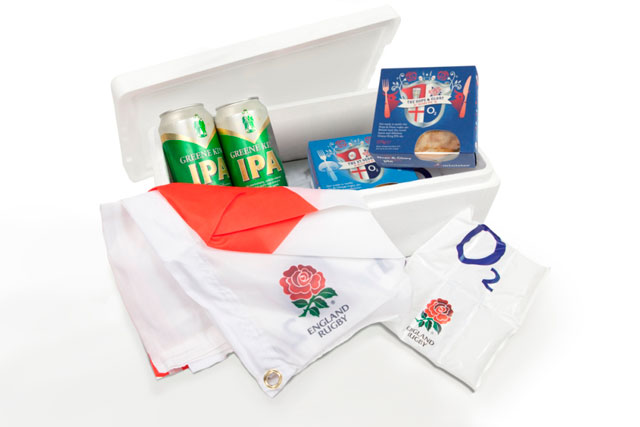 Sky results
We know it's childish, but we can't help feeling that News Corporation's failure to get full control of BSkyB, after all the scandals at News International, makes the broadcaster's stellar results seem that little bit sweeter. Having produced its highest operating profit and announced plans to create 1,300 UK jobs, as well as add the BBC iPlayer and ITV Player to Anytime+, it's good to see that Sky is still innovating and striving to provide a continually improved service for its customers while providing employment. The price freeze has also proved to be effective in retaining customers and it is just short of being in 10.5 million homes.
Absolute Radio
Never one to shy away from self-promotion, Absolute Radio has launched a new phase of its long-running "Faces for Radio" campaign. The new activity, designed by Albion London with planning and buying by MEC and Kinetic, will use RSS feeds to display the artist being played live on Absolute Radio on digital outdoor sites in London. Absolute Radio should be commended for using an innovative technique to promote the type of music it plays in a bid to improve its audience in the crucial London market. The outdoor campaign started this week and will include digital, backlit and scrolling 48- and six-sheets. Absolute Radio does lots of innovative things with digital media and it's great to see that follow through into its marketing.
O2's Six Nations campaign
Following the success of O2's World Cup breakfast pack campaign, the mobile company is repeating the exercise for the Six Nations, which starts this weekend. Customers who are unable to go to the games can get delivered to them two fresh pies and two chilled beers plus an England flag to help them get behind the team from the comfort of their sofa. The two pies - the Hope & Glory and the St George - have been specially created for the tournament. Let's just hope that the England team perform better than they did in New Zealand.
AND ONE THING WE DON'T ...
Bob Crow's plans to ruin the Olympics
Only the most miserable killjoy can't get even a little bit excited about the Olympics. Whether you are lucky enough to have a ticket or an employer enlightened enough to allow you to work from home or TV screens in the office, it will be a once-in-a-lifetime experience for most of us. But the militant RMT union leader, Bob Crow, wants to throw a spanner in the works. Crow has ruled that a proposed £500 bonus to Tube drivers, who are already generously paid with salaries and benefits that the average man can only dream of, isn't adequate for them simply being asked to do their jobs during the Olympics.