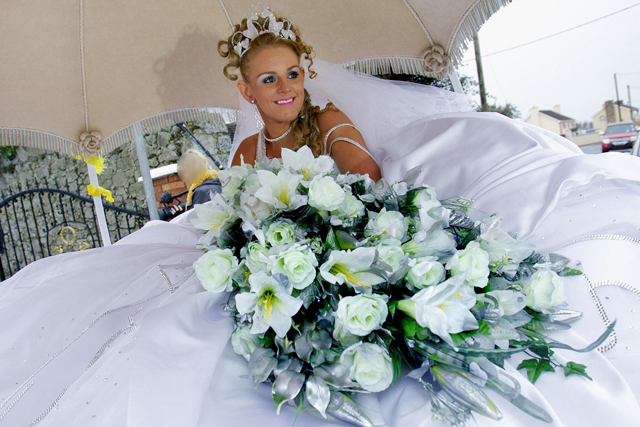 but we're out of love with Channel 4's Big Fat Gypsy Weddings.
Twitter's inaugural brand pages
We've taken a peek at the new brand pages on Twitter, so far hosting around 20 advertisers including Asda, Sky and Snickers, and we are impressed. The pages look sleek and inviting and somewhere you would genuinely check out your favourite brands for real-time promotions. We particularly digged Cadbury using its page to promote its sponsorship of the Olympics, offering Twitter users the chance to win tickets to the event. Sorry, Facebook, but we "like".
MI6's ad campaign
We've always fancied ourselves as James Bond or, more likely, the wizened members of "the Circus" in John le Carre's stories. And M&C Saatchi's new activity for MI6 might just give us the chance. The recruitment campaign, which appeared in The Week and The Sunday Times, features well-crafted copy and concludes with a link to an immersive online test (www.sis.gov.uk/careers). We scored seven out of eight and were thinking of applying. But the copy says "discuss it with us and no-one else", so now we can't.
Rileys' Valentine's Day offer
There aren't many things more enjoyable than an evening at a Rileys club, so its latest promotion, via an e-mail marketing campaign, has to be extremely tempting. Rileys is offering free pool and snooker on the night of 14 February as part of an "anti-Valentine's" offer open to anyone, "whether you've got a loved one or not". Those few Rileys members who aren't singletons should consider its advice to "make sure you get that fluffy nonsense sorted by 6pm" very, very carefully before signing up to the offer.
McCain's smelly bus shelters
When we heard about some groundbreaking technology that would tickle the nasal passages through interactive outdoor advertising, we didn't expect that one of the first executions would be the whiff of a baked potato while one waits for the 63. Nevertheless, McCain's inspired campaign to install said smell at bus stops around the country to push its Ready Baked Jackets has got us talking. The campaign, created by Beattie McGuinness Bungay and booked by PHD and Posterscope, also claims to be the first to dispense money-off vouchers through six-sheets. Neat.
And one thing we don't ...
Big Fat Gypsy Weddings
Channel 4's campaign for its new series, Big Fat Gypsy Weddings, features the strapline: "Bigger. Fatter. Gypsier." While none of us at Campaign would pretend we are as politically correct as the love child of Desmond Tutu and Kirsty Wark, promoting the show as "Gypsier" could be viewed by some as a touch beyond the palatable, perhaps akin to describing a documentary about Hasidic Jews as "more Jewy". It's the kind of tagline we would expect from Channel 5, but not the essentially public-owned Channel 4.