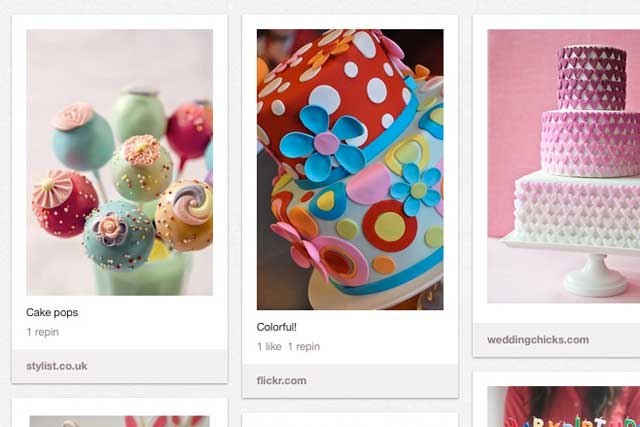 Move over Facebook and Twitter, we're loving Pinterest. The new social media owner has got it spot on: easy to navigate, aesthetically pleasing, great visuals and instant hobby gratification. Even if you're not looking up your own passion, it's interesting to just have a browse and see what other people find interesting. Despite the fact that we talk about social media so much, in reality, the market is as bare as a city with three pubs. So anything new and sticky is very welcome. And if brands can get involved, even better.
Zeebox's TV campaign
Zeebox claims it is adding 15,000 new users an hour, thanks to a TV campaign that launched during Sky's Premier League coverage over the weekend. The 30-second ads promoted Zeebox as the ultimate TV sidekick and used the strapline: "The free app that could be the best thing that happened to TV, since TV." We think this is great on two accounts - not only does it lure in more users of the two-screen app, it is also testament to the power of TV advertising.
TV advertising growth
We did a little happy dance when we heard that TV advertising revenue had increased by 2.2 per cent in 2011 to £4.36 billion, according to full-year revenue figures provided to Thinkbox by UK commercial TV broadcasters. The figures, which represent revenue for linear TV spot advertising and sponsorship, also show commercial impacts during 2011 were up 2.6 per cent on 2010 and have grown by 19.6 per cent over the past five years to a new record high.
Rugby for Heroes
Next year, 22,000 people will be leaving the armed forces to an uncertain future. Many are suffering from stress, uncertainty, a lack of confidence and traumas faced on active duty. That's why so many end up living on the street and suicide levels are high among former servicemen. A new charity, Rugby for Heroes, which involves premiership rugby clubs, has been formed to assist former members of the armed forces resettle into society and provides training to help them find new jobs. It will be holding an event at Twickenham Stadium on 9 May. Definitely worthy of the advertising industry's support.
AND ONE THING WE DON'T ...
Horsegate
Aside from the fact this tedious side story has been rumbling on alongside the serious concerns at the Leveson inquiry (and arguably distracting from it), we are finally fed up with the barrage of horse-related puns. Yes, Cameron's belated admission that he did ride an old police nag lent to Rebekah Brooks is embarrassing and the "politician hanging with newspaper editor" is never a good look, but there's only so much of the hacking puns we can take. Leave it alone now, people.