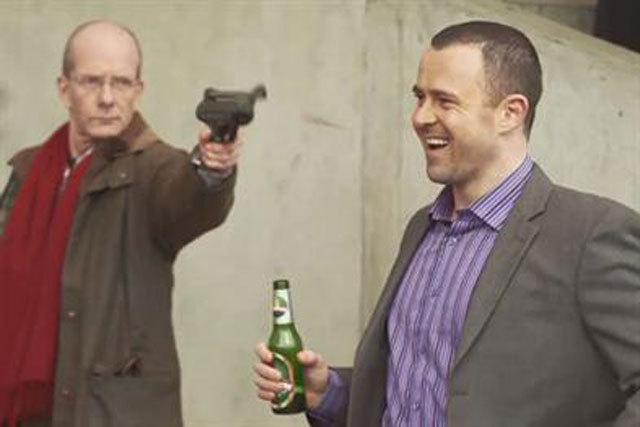 We're big fans of Paddy Power's "chav tranquiliser" film so enjoyed the supporting Promoted Tweet campaign, developed by the media agency M2M. During the Cheltenham Festival last week, the "#chavtranquiliser" activity got punters talking to the extent that Paddy Power is claiming more than 100,000 clicks. Sadly, our own bets didn't pay off, but at least this campaign proved a winner for the Irish bookmaker.
Magazines that smell of garlic
Despite forecasts by media agencies of no growth in advertising spend for magazines in 2012, we were heartened to hear that print titles are still pushing the creative boundaries. The annual Fipp report for magazine innovation revealed that the June 2011 edition of Esquire Spain featured a "scratch-and-sniff" logo that transported readers to the famous El Bulli three-star Michelin restaurant in Catalonia, while the Hungarian fashion publication Lack designed a magazine to look like a handbag - complete with handle. Who needs an iPad when you can accessorise with magazines that smell of garlic snails?
Lynx sponsoring pandas
Pandas have sex once a year, if they're in the mood. Could a spritz of Lynx give them the libidos of rabbits? Possibly not, but that hasn't stopped Lynx from sponsoring the panda-mating programme at Edinburgh Zoo. There's a "panda cam" monitoring the zoo's giant pandas Tian Tian and Yang Guang, whose time for mating may be nearing. Lynx has put an ad next to the camera feed on the zoo's website (as part of its "unleash the chaos" drive for Lynx Attract). Goes to show that there is ample room for humour in sponsorship deals.
AND ONE THING WE DON'T ...
Eurovision scoffers
Poor Engelbert Humperdinck. No sooner had his song choice Love Will Set You Free been revealed than there were sighs of "oh dear" strewn across Twitter, with The Guardian's Grace Dent publishing the disturbing Tweet "Still hoping for an engelbert humperdinck sextape" (best not to ask). Well, bah humbug - what do people really expect? We, the UK, are famous for churning out the dregs of musical society (remember, Blue and Jedward sang last year for the UK and Ireland). Rather than moaning, we are particularly looking forward to this year's contest, because it seems to be the barmiest yet. Hosted by last year's winner, Azerbaijan, Austria is moving on from lederhosen-clad oompah ensembles and being represented by the wonderfully named hip-hop duo Trackshittaz, while San Marino's entry, Facebook, Uh, Oh, Oh, has upset the Eurovision dignitaries for breaching its "no commercial messages" rules. San Marino has until this Friday to come up with new lyrics. How about Twitter, Ummm, Ummm, Ummm?